---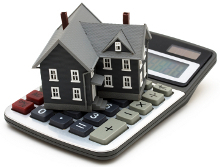 Costco, which sells everything from gigantic tubs of peanut butter to funeral supplies, is getting into the mortgage business.
The giant wholesale outlet has been testing the mortgage lending program for the last year, in partnership with First Choice Bank of New Jersey and ten other lenders.
It's a Lending Tree-type program that maches lenders with applicants, except that under the Costco program, the borrower's identity is revealed only after they have selected the lender, giving consumers an extra measure of privacy and protecting their credit reports from being dinged by lenders the consumer not even know about.
Costco says its lending partners have issued more than 10,000 mortgages under the program so far and expects that number to rise quickly when it starts promoting the program nationwide.
This isn't Costco's first entry into financial services. It already offers health and auto insurance, boat and RV loans and stock brokerage services. It's planning to add auto loans soon and may also get into the student loan business, according to Lauren Kutschka, Costco's manager of financial services.
"We've always known that our members wanted more financial services," she said. "Right now, we offer recreational vehicle and boat loans and we're going to add auto loans to that. We're also looking to offer student loans."
Costco says it will be policing its lenders closely to ensure they provide accurate rates and terms and follow up promptly to consumer questions and requests.
Costco says it will be making no profit on the actual loans but is collecting a fee to market the service for the lenders.
---