---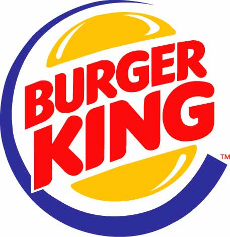 For years, Burger King has been playing catch-up to McDonald's in the burger battles. Then last month Burger King found itself slipping to third place, behind Wendy's.
Consumer sentiment about the chain has see-sawed over the past year. A ConsumerAffairs sentiment analysis of about 1.1 million consumer comments on social media finds Burger King's net positive sentiment slipping to just 39% today, down from its peak of 65% last May.

The company has announced changes it hopes will make it more competitive. While McDonald's in recent years has moved toward a McCafe branding and emphasized healthier fare, Burger King now appears to be following in that direction.
As for just what's troubling Burger King customers, well, it's a little hard to say. While the fries are popular, the biggest complaint seems to center around "no real wonder." Frankly, we're not sure what that's all about but maybe you know.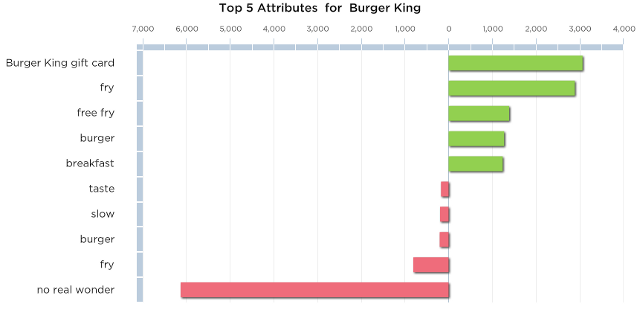 New menu
The fast-food chain plans to offer snack wraps, salads, smoothies made from real fruit and frappes. It's taking on a distinctive international flavor as well, featuring jalapeno and kung pao sauces on various chicken meals.
Will it be enough to turn the tide? Consumers offering reviews on the chain at ConsumerAffairs usually have other gripes. For example, Brian of Rimersburg, Pa., complains that, even though Burger King promises you can "have it your way," you don't always get it the way you ask for it.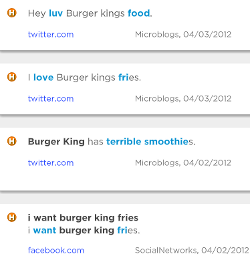 "I asked for a Double Whopper with cheese, no tomato, no pickle," Brian wrote in a post. "I got my sandwich, and guess what was on my sandwich? Tomato and pickle only! This was not the only time this has happened at this particular Burger King."
Sandra, of Greenwood, La., has been a Burger King fan, but has recently grown frustrated.
"Burger King has always been my favorite burger restaurant but due to the extremely long wait time, I will not be going back," Sandra wrote in a post at ConsumerAffairs. "I kept going back thinking something would change but it has not. As I sat in line, I saw three cars behind me pull out and leave. A car in front of me left after placing order. BK must be losing money at this store."
Not so fast
Tom, of Tampa, Fla., also complains that Burger King seems to be taking the "fast" out of fast-food.
"I ordered my food at 12:23 and was served at 12:40," Tom said. "Although my meal was good, I really didn't want to wait that long at a fast food establishment. For the amount of employees I witness and it was lunch time, I expected faster service."
Burger King's changes, meanwhile, include remodeled stores, new employee uniforms and a new ad campaign, along with the new menu items. All good, but Brian, Sandra and Tom probably hope someone looks at the system that produces the product.
---
Sentiment analysis by NetBase
---