---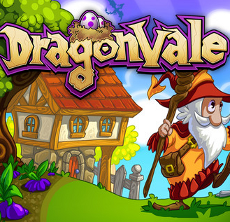 An eight-year-old with an iPad might not seem like a dangerous thing. After all, who would think a "free" game downloaded from iTunes, or any other reputable site, would not actually be free?
Kristy, of Portland, Mich., reports her eight year-old son downloaded a "free" game on his iPad. The game may have been free but by playing it, he managed to rack up more than $1,140 in charges in charges on iTunes from the in-app purchasing option, playing the game Dragonvale, which is labeled as appropriate for ages four and up.
"On March 30, he made 15 purchases totaling $720 in less than one hour," Kristi wrote in a ConsumerAffairs post. "On March 31, the charges totaled over $420 in under 20 minutes."
As she looked into it, Kristy said she discovered these in-app purchases, ranging in price from less than $1 to over $100, were for things like treasure chests of coins, sacks of food, bags of gems, and dragon treats to use in this children's game.
iTunes refunds the charges
After a few phone calls, Kristi said iTunes agreed to refund the charges. But the experience has made her extremely wary about in-app purchases, and whether consumers, particularly young ones, realize the charges that they can quickly incur. Here's what Apple says about in-app purchases:
"With iOS 3.0 or later, you can purchase subscriptions and extra content from within an application using your iPhone, iPad, or iPod touch," iTunes says on its website. "Some examples of In-App Purchases are bonus game levels/maps, additional experience points, subscriptions, and recurring services."
But the question could be raised -- if the game is "free" but the consumer is offered expensive add-ons to make it more fun, doesn't it cease to be free?
And when thousands of consumers fail to notice the fine print on "free offers," and find resulting unauthorized charges on their credit cards, is it any wonder that people downloading a free game fail to realize they are spending real money when offered in-app options? And is it any wonder that children, especially, might not notice?
Too easy
"My son was required to use our password one time to download this allegedly free game and did not have to reenter the password to make all of these in-app purchases," Kristi said. "In his defense, my son thought he was being charged 'game money' and had no concept that these were real-world charges. As a parent, I feel like my son's naivety was preyed upon by this company."
iTunes is not the only company using in-app purchasing. Amazon and Google also use the practice.
It allows developers to earn revenue on apps they provide consumers for free. But is it also a new, high-tech form of bait and switch? Kristi apparently sees it that way.
"Developers are clearly targeting children and creating victims out of their parents who take ownership for allowing their kids to download these so-called free, paradoxically high-grossing, games," Kristi wrote. "Something needs to be done regarding the current industry practice with respect to the marketing and delivery of these applications.
---