---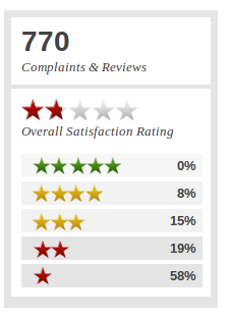 Consumers rate the gas-powered Ford Focus
Everybody knows all-electric cars are expensive but few realize how much the battery contributes to that cost. Would you believe $12,000 to $15,000?
That's the figure Ford Motor Co. CEO Alan Mulally quoted earlier this week at a technology conference sponsored by Forbes.
"When you move into an all-electric vehicle, the battery size moves up to around 23 kilowatt hours, [and] it weighs around 600 to 700 pounds," Mulally said at Fortune magazine's Brainstorm Green conference in California, the Wall Street Journal reported.
When you consider that the types of cars that get equipped with batteries tend to be subcompacts that would sell for $22,000 or so with an ordinary gasoline engine, it's obvious the battery becomes an economic hurdle.
Ford has been promoting its Focus Electric lately and it will be the pace car at the Richmond 400 NASCAR event April 28. The Focus EV is priced at $39,200, compared to a gas-powered Focus, which starts at $16,500, according to CarPrice.com. The gas-powered Focus, by the way, gets an overall satisfaction rating of just two stars in 770 reviews submitted by ConsumerAffairs.
The Focus Electric is being built on the same assembly line as the gas-powered Focus, Ford has noted. That means that even if Ford doesn't sell many of the all-electric models, it won't take a financial beating. But Nissan and other companies that are building models that are exclusively electric face much higher cost barriers, since sales of the electric models must bear the entire manufacturing cost.
The U.S. Department of Energy, hoping to jump-start electric-car sales, has been funding research to lower the cost of batteries and maybe even improve their range, since range anxiety -- or propulsion envy, as it's known in some quarters -- keeps many potential buyers on the sidelines.
Racing fever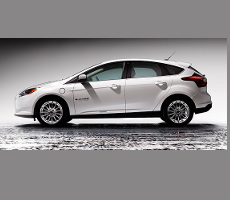 One thing many consumers don't realize about electric cars is that they're fast. Electric motors get up to speed instantly, unlike gas engines which must overcome the inertia of their pistons and other components to produce the torque that makes the wheels go round.
That's perhaps the message behind the Focus Electric's appearance at the NASCAR Sprint Cup Series race at the Richmond 400 later this month.
"Ford research shows the majority of Americans would consider buying an electrified vehicle but do not yet understand the different technologies," said Mark Fields, president of The Americas. "Highlighting the Focus Electric as a pace car is a fun way to educate consumers about the kinds of benefits our electrified vehicles deliver and show people our commitment to provide Ford customers the power of choice for leading fuel economy in the vehicle that best meets their needs – from EcoBoost®-powered gasoline vehicles and hybrids to plug-in hybrids and full electrics."
Approximately 35 percent of new car intenders are motorsports fans and 78 percent of them support NASCAR, according to Ford research. Additionally, Ford race fans are 67 percent more likely to consider Ford products than general market consumers.
This marks the latest in a line of groundbreaking moments for Ford in NASCAR. In addition to being the first manufacturer to compete with a four-door sedan as its flagship model in 1998, Ford was also first to use a hybrid to start a NASCAR event when the Fusion Hybrid served as pace car for the Ford 400 at Homestead-Miami Speedway in 2008.
In January, Ford became the first manufacturer to show off its 2013 NASCAR race car when it unveiled the new 2013 Fusion racer to media in Charlotte, N.C.
The Focus Electric pace car will be unveiled for the public at the Virginia State Capitol in Richmond on April 25. Lt. Gov. Bill Bolling will deliver the Focus Electric to Richmond International Raceway, where it will serve as pace car for that weekend's NASCAR Sprint Cup Series event.
"Our fans are customers," said Jamie Allison, director, Ford Racing. "And just like in racing, they expect both fuel economy and performance from their daily drivers, and that's what Ford is delivering."
---