---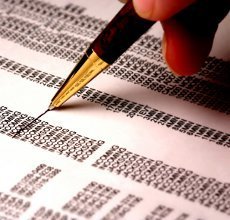 "Cramming" is a scheme in which third-party vendors use consumers' phone numbers much like a credit card – adding charges to phone bills for bogus products or services, such as identity theft protection, website design or email service, that consumers and businesses never asked for and never used.
It wouldn't be possible, of course, unless the consumer's main telephone provider gave those third-party vendors access to consumers' accounts.
Illinois Attorney General Lisa Madigan has commended two national telephone companies – AT&T and Verizon - for implementing measures to prevent cramming. Madigan hailed the actions as she pushes for complete bans on the practice in Illinois and nationwide.
"An outright ban on third-party billing is the only way to stop this scam and protect consumers," Madigan said. "Thanks to efforts on the state and federal level, the major phone companies are moving in the right direction, but until an industry-wide ban is in effect, we will continue to pursue our legislation to put an end to this abusive billing practice that's costing consumers untold millions."
In her state legislature, Madigan is backing House Bill 5211, a statewide ban on all billing by a third-party company with only limited, commonsense exceptions for legitimate services. Last year, Madigan testified before the U.S. Senate Commerce Committee and filed comments with the Federal Communications Commission calling for a similar, nationwide ban.
30 lawsuits
To date, Madigan says her office has filed 30 lawsuits against crammers, representing more than 200,000 Illinois businesses and residents who were victims of these phone billing schemes.
Telephone companies place an estimated 300 million third-party charges on their customers' bills each year, and, according to a U.S. Senate Commerce Committee report, third-party billing generates at least $2 billion annually.
The scams originally were perpetrated primarily through telemarketers, especially before the Do Not Call registry was established. More recently, however, the scam has flourished online.
Consumers can avoid "cramming traps" by refraining from submitting their phone number, among other personal information, for online prize drawings, surveys or free recipes. Weeks or months later, consumers almost always find charges on their phone bills for unauthorized services.
---