---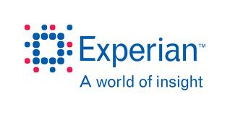 Bridget, of Champaign, Ill., is a student at the University of Illinois. It sounds like she and others are getting an education in unauthorized credit card charges.
"There is an unauthorized $19.95 charge from Experian on my credit card," Bridget wrote in a post on ConsumerAffairs." I have not checked my credit score (ever) nor have I signed up for anything from this company."
Bridget says she knows of other students who have had the same experience, and most recently she said, faculty and staff at the university have voiced the same complaint.
"Perhaps there was a glitch in a store on campus and our information was compromised," Bridget wrote. "I am not sure who or how they got my information but this is an unauthorized charge that my credit card company is dealing with as we speak. This company should be looked at and investigated carefully by consumers before signing up for any of its services!"
It happens a lot
Bridget is not alone. Many of the complaints ConsumerAffairs receives about Experian have to do with unauthorized charges. And the complaints come from everywhere.
"They took money in the amount of $39.90 without my permission," Diana, of Brawley, Calif., wrote in a recent post. "I don't remember giving my account number to them. Can they hack into my computer and do this?"
They didn't hack into Diana's computer – or anyone else's – because they didn't have to. Some companies maintain third party marketing relationships with other companies. When a consumer makes a credit card purchase with one company, without their knowledge that company shares their credit card information with another company, who then offers to sell the same consumer a recurring service.
Beware the negative option
But in many cases, the offer is written is such small print, and contains a "negative option" clause – such as "unless you tell us not to, we're enrolling you in this membership program and charging your credit card $39.95 a month – the computer doesn't notice it and, therefore, is surprised and angry when the charge shows up on their credit card.
Experian owns FreeCreditReport.com which offers free and low cost services, in exchange for enrolling in a "trial" of their credit monitoring service. It sounds like that could be the source of the widespread unauthorized charges on campus.
Diana said she is contesting the charges though her credit card company and that is the correct course of action. Arguing with the company that placed the charge on your account is usually unproductive. Credit card companies, on the other hand, argue with them every day, and have a lot more leverage that an individual consumer.
To avoid these traps, always decline "free" or "trial" offers. They always end up costing money. And if you want a free copy of your credit report, go to the government-maintained site www.annualcreditreport.com. It really is free.
---