---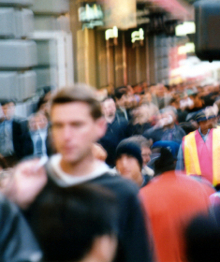 The Commerce Department reports consumers spent more money in February, a sign many economists suggested showed a steadily improving economy.
However, a closer look at the numbers shows a lot of that increase was spent at gas stations for more expensive fuel.
According to the government's data, retail and food services sales were $407.8 billion, up 1.1 percent from the previous month and up 6.5 percent from one year ago. This was consistent with private-sector forecasts. Excluding autos, retail and food services sales in February exceeded private sector expectations, coming in at $335.3 billion—up 0.9 percent from January and up 6.4 percent from February 2011.
"Retail sales showed continued progress last month, and sales in December and January were higher than previously estimated," said Commerce Secretary John Bryson. "Gains were seen in virtually all retail categories, but work remains to ensure we're supporting an economy that's built to last. The U.S. economy has added private sector jobs for 24 straight months, creating more than 3.9 million payroll jobs. We must redouble our efforts to help American businesses and workers build their goods here and sell them everywhere."
Despite the unwelcome extra spending for fuel, building materials and garden equipment and supplies dealers sales were up 13.8 percent from February 2011. Sales at gasoline stations were up 10.3 percent from last year.
---