---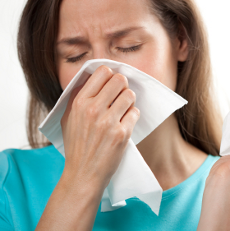 Now that spring has officially arrived, so has allergy season. In fact, it arrived well ahead of schedule, thanks to the moderate temperatures that have prevailed this month over wide areas of the U.S.
In fact, the first day of spring brought record high pollen counts to the Atlanta area, beating Tuesday's record by 1,200 points.
The March 21 pollen count was 9,369 particles of pollen per cubic meter of air. That's 55 percent higher than the old record prior to this week of 6,013, set on April 12, 1999.
Anything more than 1,500 is considered "extremely high." Last year, the highest pollen count measured in the Atlanta area was 3,939 on March 24.
"Weather conditions are particularly favorable for this 'perfect storm' of pollen, which is making an already extended allergy season even worse," said allergist Stanley Fineman, MD, president of the American College of Allergy, Asthma and Immunology. "We are seeing patients with allergy symptoms much worse than usual for this time of year."
Allergies usually produce cold-like symptoms, including a runny nose, watery eyes, and sneezing. While a number of over-the-counter remedies may provide some relief, it's helpful to know what exactly is triggering the symptoms.
"Allergy skin tests can be very helpful to identify triggers," said Fineman.
The most common outdoor airborne allergens are grass, tree and weed pollens, all of which are plentiful right now because of the mild weather.
---