---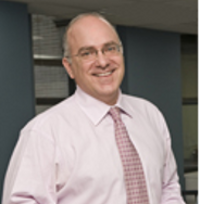 Jonathan Mintz
This is Consumer Protection Week, when you'll hear all kinds of somber pronouncements about identity theft, bogus Web sites and so forth. But in New York City, Department of Consumer Affairs (DCA) Commissioner Jonathan Mintz has declared predatory schools the top fraud of the year.
Unlicensed and unaccredited schools and some GED, certificate and associate degree programs lure potential students by making false promises such as guaranteed job placement or internships, and six-figure incomes, while few deliver, Mintz warned. Some also fail to disclose whether or not credits will transfer or that the financial aid that students receive are actually loans, which and can total tens of thousands of dollars and must be paid back with interest.
"In these difficult economic times, many New Yorkers are returning to school to acquire new skills to help them gain employment and unfortunately there are also predatory schools trying to take advantage of them," Mintz said. "In November, the city launched a public awareness campaign to highlight the dangers of wasting hundreds of hours and thousands of dollars for degrees that prove useless and don't prepare New Yorkers for jobs, rather than accessing options that offer high-quality instruction and support services that lead to employment.
"Since then we have heard from many New Yorkers who are angry about their experience and are in dire financial straits as a result of loans they took out to finance worthless degrees. The combination of false promises and the overwhelming debt accrued puts predatory schools at the top of our list this year," Mintz said.
Many schools market their services through subway and bus ads, community newspapers, TV and radio, ethnic media, and community-based outreach mechanisms. Many students are unaware of free and low-cost education and training programs.
More than 500
Mintz said there are more than 500 licensed for-profit, non-degree-granting proprietary schools in New York State. More than 300 of these are in the five boroughs of New York City, as well as several dozen for-profit degree-granting schools.
Schools offer various courses of study, from air conditioning repair and cosmetology to medical technician training and English language courses. An estimated 200,000 students attend for-profit schools throughout the state, and at least half of those -- more than 100,000 -- live in New York City.
One of the ads produced by Mintz's department features Garvin, a 26-year-old resident of Brooklyn, who completed a two-year Associate's degree at a school that he saw advertised on television.
After completing his Associate's degree and attempting to transfer to the City University of New York (CUNY) for his bachelor's degree, he discovered that his degree was not transferable and, despite owing $25,000 in student loans, he will have to start college over and enter CUNY as a freshman.
---