---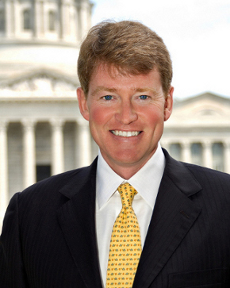 Chris Koster
Missouri Attorney General Chris Koster has filed consumer fraud suits against six nationwide companies he says have been 'cramming' consumers' telephone bills.
Cramming is the practice of placing charges on a phone bill without the consumer's consent. Named in Koster's lawsuit are:
Coast to Coast Voice of Concord, N.H.
Green Certification of Miami, Fla.
Family Contact 911 of Clearwater, Fla.
SBO Online of Los Angeles, Calif.
Odyssey Communications of Tenafly, N.J.
ID Life Guards, Inc. of Glendale, Calif.
The lawsuits charge the companies have placed unauthorized charges on thousands of consumers' telephone bills for products and services they did not purchase, want, or use.
"Telephone cramming costs Missouri consumers tens of thousands of dollars each year and something must be done to stop this abuse," Koster said. "Disregard for the consumer protection laws and regulations of the state of Missouri will not be tolerated."
Restitution
The suits seek restitution for consumers and a permanent injunction against the defendants to stop the unfair practices and return to Missouri consumers the money that was unlawfully charged.
Telephone cramming is an unfortunate byproduct of the Telecommunications Act of 1996. In an effort to spur competition, the legislation allows third-party providers to place charges on a consumers telephone bill. Of course, these providers are first supposed to sell these services to the consumers. In many case, they overlook that detail.
A consumer's telephone bill can operate much like a credit card. Thus, companies can charge consumers monthly for services unrelated to their telephone subscription. The crammer, or "content provider," will repeatedly bill the consumer through his or her telephone bill, even in cases where the consumer did not actually sign up for the crammer's purported service.
These charges generally appear on the last page of the consumer's bill as "enhanced services" or in the name of the billing aggregator, such as OAN, ILD, or ESBI. Many consumers do not realize that they are being charged, or they believe it is from their telephone provider.
---