---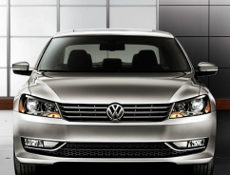 The car you might choose for yourself as a single person might not be the same car you would choose for your family. Families demand certain things in a vehicle, so which 2012 models are best-equipped to provide them?
Kelly Blue Book is out with its list for 2012, with Honda making a strong showing. This year, fuel economy was a strong influence in the editors' choices.
Kelly Blue Book's top 10 family cars for 2012 are:
Transportation cost during the ownership period is important for families trying to get by on tight budgets, so a vital part of the selection process is identifying vehicles that have low cost of ownership in the initial five-year ownership period, the editors explained. Total Cost of Ownership information examines depreciation, expected fuel costs,finance and insurance fees, maintenance and repair costs, and state fees for new models.
"Kbb.com's 10 Best Family Cars of 2012 helps busy parents navigate a hectic, confusing automotive market, offering suggestions for all types of families," said Jack R. Nerad, executive editorial director and executive market analyst for Kelley Blue Book's kbb.com. "After driving and evaluating nearly all of the new cars available on the market today, we identified the vehicles that offer the greatest combination of features and value for everyday families."
The top choice, the VW Passat, is both larger and cheaper than the model it replaces, according to the editors. But the European driving dynamics and interior feel remain, making the new Passat a uniquely well-rounded, high-value family sedan.
The Toyota Prius V is the only hybrid making the list. Kelly Blue Book points out it's a bigger, roomier and more family-friendly version of the Prius. It's MPG rating is 42 highway, about the same as many non-hybrid sub-compacts.
---