---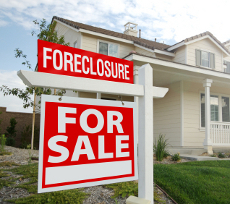 If the housing market is slowly beginning to recover from the devastation of the bubble years, you can probably thank investors.
Month after month investors - most of whom pay with cash and don't have to jump through mortgage company hoops - have bought homes that homeowners either don't want or can't afford. Without them, housing would likely be in a depression.
In February, sales of existing homes were were down 0.9 percent from January but were 8.8 percent higher than February 2011, according to the National Association of Realtors (NAR). All-cash sales rose to 33 percent of transactions in February from 31 percent in January. They were 33 percent in February 2011.
Who is it that is buying homes without having to borrow money? NAR says for the most part, it's investors who either plan to fix up the houses and flip them or rent them.
Competition
"The bottom line is investors and first-time buyers are competing for bargain-priced properties in much of the country, with home prices showing signs of stabilizing in many areas," said NAR President Moe Veissi. "People realize that homeownership is an investment in their future. Given an apparent over-correction in most areas, over the long term home prices have nowhere to go but up."
The fact that one-third of buyers each month do not need bank financing has provided consistent support for the market. Now that the employment situation is improving, more owner occupiers are entering the market, which should provide increased stability.
Lawrence Yun, NAR chief economist, said underlying factors are much better compared to one year ago.
Trending higher
"The market is trending up unevenly, with record high consumer buying power and sustained job gains giving buyers the confidence they need to get into the market," he said. "Although relatively unusual, there will be rising demand for both rental space and homeownership this year. The great suppression in household formation during the past four years was unsustainable, and a pent-up demand could burst forth from the improving economy."
The fact that rents are rising should also help. It is now cheaper to buy than rent in many cities. Part of it is the price of the real estate and part is due to rock bottom interest rates.
According to Freddie Mac, the national average commitment rate for a 30-year, conventional, fixed-rate mortgage was a record low 3.89 percent in February, down from 3.92 percent in January; the rate was 4.95 percent in February 2011.
---