---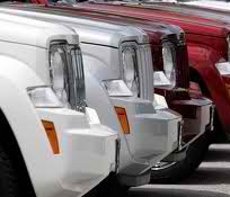 Japanese heavyweight Honda, as well as the emerging South Korean Hyundai company and Porsche, the ever-popular German maker of high-end specialty cars, took top marks in TrueCar's February rankings.
TrueCar gave its top brand marks to Hyundai and its sister company Kia, and Toyota's Scion brand.
TrueCar gets its data directly from a network of dealers, and the monthly Performance Scorecard looks at how manufacturers and makes of vehicles are doing in terms of pricing incentives, as well as customer loyalty and other criteria.
Other companies didn't fare so well: Volvo, Suzuki and Saab got the lowest manufacturer scores, with the Suzuki, Smart and Saab brands at the bottom of the list. Saab, for its part, has hugged the bottom for many consecutive quarters, and in a December story, we reported on the final demise of the quirky Swedish car maker.
Volvo and Suzuki both got rather low marks on customer loyalty without winning any accolades for concessions on overall average pricing.
Another thing that the TrueCar report shows is who is moving ahead, and who's dropping back. In February's report, Honda moved from an A- to a solid A, and Jaguar/Land Rover, newly acquired by Indian Tata Motor Company, moved from a B+ to an A-. Subaru and Nissan each moved up incrementally, to B+ and C+ respectively, while Toyota and Chrysler each moved from a C+ to a B-.
In other news, Daimler fell a solid letter grade (from A to B) while Mitsubishi slid from a B- to a C- and Mazda slipped from a B- to a C+.
In terms of Daimler's lower marks, the full text of the TrueCar report shows that the auto maker got its lowest scores on discounts from MSRP and overall pricing, while ConsumerAffairs has also gotten quite a few complaints about customer service related issues, some having to do with Daimler's Global Electric Motorcar or GEM.
Meanwhile, Mitsubishi scored zeros on both customer loyalty and inventory management, while Mazda took a hit on pricing.
---