---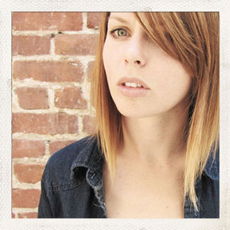 Kristin Christian
Where do consumer advocates come from? They tend to be ordinary consumers who one day run into what they perceive as gross injustice at the hands of a business. Then, look out!
Last fall it was Kristin Christian, a Los Angeles businesswoman, who got so fed up with her bank's fees that she set in motion what became "National Bank Transfer Day," when hundreds of thousands of consumers left their big national banks and opened accounts at smaller banks and credit unions.
Invalid charge
One sees budding consumer advocates daily in the pages of ConsumerAffairs. In a recent post, Vernon, of Houston, Tex., tells of receiving an invoice, marked as a "late notice," from Progressive Business Publications. It was for an HR book and priced at $299.
"Of course nobody at my company ordered this book, plus it was never received," Vernon wrote.
After some searching, Vernon said he tracked down a phone number for the company and called, speaking with a customer service rep.
"She tried to say someone ordered this book, and we owed this money," Vernon said. "I decided to call my brother, who just happens to work for the Texas Attorney General's office. Guess what? This company has so many complaints and there is an ongoing investigation!"
Vernon said he called back and, when he pressed the issue, was assured he would receive no more bills.
Now, it's personal
"But that's not good enough," Vernon writes. "I have a new goal in life now. They messed with the wrong guy."
Vernon wants to spread the word that, when businesses receive invoices for something no one seems to know anything about, they should not be paid without further investigation.
Business employees should also be careful about taking telephone calls from unknown vendors who say they are taking a survey. The answers can be misconstrued and misrepresented to constitute a sale.
As for Progressive Business Publications, ConsumerAffairs has received a number of complaints that closely match Vernon's. The Better Business Bureau reports it has closed 1,797 complaints against the company in last 3 years, with 943 closed in last 12 months.
---