---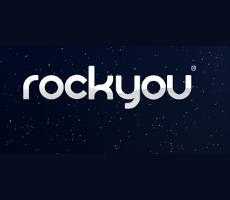 A social game site has agreed to settle charges that, while touting its security features, it failed to protect the privacy of its users, allowing hackers to access the personal information of 32 million users.
The Federal Trade Commission (FTC) also alleged in its complaint against RockYou that the company violated the Children's Online Privacy Protection Act Rule (COPPA Rule) in collecting information from approximately 179,000 children.
The proposed FTC settlement order with the company bars future deceptive claims by the company regarding privacy and data security, requires it to implement and maintain a data security program, bars future violations of the COPPA Rule, and requires it to pay a $250,000 civil penalty to settle the COPPA charges.
According to the FTC complaint, RockYou operated a website that allowed consumers to play games and use other applications. Many consumers used the site to assemble slide shows from their photos, using a caption capability and music supplied by the site. To save their slide shows, consumers had to enter their email address and email password.
COPPA Rule
The FTC's COPPA Rule requires that website operators notify parents and obtain their consent before they collect, use, or disclose personal information from children under 13. The Rule also requires that website operators post a privacy policy that is clear, understandable, and complete.

The FTC alleged that RockYou knowingly collected approximately 179,000 children's email addresses and associated passwords during registration – without their parents' consent – and enabled children to create personal profiles and post personal information on slide shows that could be shared online.
The company asked for kids' date of birth, and so accepted registrations from kids under 13. In addition, the company's security failures put users' including children's personal information at risk, according to the FTC. The FTC charged that RockYou violated the COPPA Rule by:
not spelling out its collection, use and disclosure policy for children's information;
not obtaining verifiable parental consent before collecting children's personal information; and
not maintaining reasonable procedures, such as encryption to protect the confidentiality, security, and integrity of personal information collected from children.
The FTC has a new publication, Living Life Online, to help tweens and teens navigate the internet safely.
---