---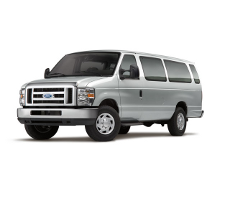 Multiple year models of Ford E-Series and F-Series pickups and vans have defective fuel tank linings that flake off and clog the fuel system, causing sudden loss of power, according to a federal class action.
The suit, filed in federal court in New Jersey, charges that Ford has known of the problem for at least ten years but has neither recalled the trucks nor offered to repair them for free.
Instead, the suit alleges, Ford issued a technical service bulletin in 2007 advising dealers of the problem.
The lawsuit says the problem affects fuel tank linings on 10 E- and F-series truck models made between 1999 and 2008 and that "hundreds, if not thousands" of drivers have encountered the problem, Courthouse News Service reported.
The F-series pickup is the best-selling U.S. car or truck. The E-Series is a truck-based full-size van.
---