---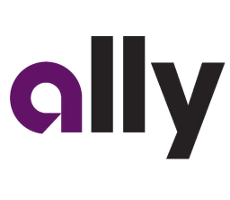 We've all seen the ads for Ally Financial, the "new" bank that wants to be our friend. It is, of course, none other than the former GMAC operating under a new name -- and doing so with $17.2 billion of taxpayers' money.
Now the U.S. Treasury would like to break up Ally and sell off its bits and pieces in hopes of getting its money back, according to Bloomberg News.
The big infusion of taxpayer money was part of the TARP bail-out and the hope was that, besides propping up the economy, Ally and the other banks rescued by taxpayers would become big, healthy businesses that would eventually pay back the loans, either from their profits or from a sale or initial public offering (IPO).
That's a good theory but the Treasury Department says it no longer thinks an Ally IPO would succeed and it would like to see General Motors take back at least parts of the business, according to sources quoted by Bloomberg. And unfortunately, consumers aren't feeling much better about Ally than the Treasury Department. A sentiment analysis of about 14,000 consumer comments on social media over the last year finds Ally veering wildly from one ditch to another, winding up with a dismal 87% negative sentiment by March.

A big part of the problem is that Ally is a bank without any branches. Traditionally, banks without branches have a hard time raising capital for the simple reason that it's not easy for consumers to drop in and leave their money behind.
Ally is also saddled with a troubled mortgage unit and, according to Bloomberg, didn't exactly pass the recent stress tests with flying colors, indicating it may be too lightly capitalized to survive.
Bloomberg says Treasury would like to see Ally split into at least two pieces. One would handle auto finance, its traditional strong suit, and the other would operate as an online bank.
Consumers not thrilled
What would consumers say about this? Linda of Columbia, Tenn., probably wouldn't agree that Ally is very swift at operating an online bank. She posted on ConsumerAffairs about the trouble she had collecting her money when a CD matured.
"We have been on the phone every day since January 20, 2012, and we started requesting the funds to be transferred via wire transfer to our TD Ameritrade account on January 17 from our financial advisor's office," she said. "It is now January 30 in the evening, and both of our CD account funds are in limbo land somewhere in computer heaven?"
"We have also asked for interest due us, but now, they want to charge us $20.00 per account to do a wire transfer or to send us a check to us personally. Ally is the biggest joke. They might be open 24/7, but you can't get a decent or correct response," Linda fumed.
Linda is not alone. Other consumers have reported similar problems.
"Using the Ally internet banking for CDS has been a frustrating process," said a Holmdel, N.J., consumer. "After CDS matured, there were numerous delays transferring our money."
Ally's auto-finance customers also have a long litany of complaints.
"My husband and I purchased a car and financed through Ally a month ago. The first payment is due in 15 days, and we have not received a statement," said Kimberly of White Oak, Pa. "I decided to use their online payment option for fear that mailing a check will make the payment late. The website would not allow me to process the payment unless I agreed to give Ally access to process any payment in any amount in the future from my bank account. I am leery of giving such open access to my bank account to any company."
Jeff of Tomball, Texas, also complained of problems making payments to Ally.
"I was not allowed access, to be able for me to pay my monthly car payment account through the online feature offered by Ally Financial Inc.," Jeff said. "Ally did not offer any other ways or solutions to make my monthly car payment. Ally Customer Service stated that they did not control that access, so they were unable to assist me. The consequences is that this caused my payments to be late, and Ally charged extra penalty fees."
It is, perhaps, experiences like these that cause large numbers of consumers to reject the notion of befriending Ally.

The biggest thorn in Ally's side, however, is its mortgage unit, now called Residential Capital. It is expected to slide into bankruptcy in the next few months, according to Bloomberg.
Meanwhile, with Ally's problems mounting and its IPO looking unlikely, key executives are beginning to head for the exits, making it that much harder for the company to turn itself around, observers said.
---
Sentiment analysis powered by NetBase
---