---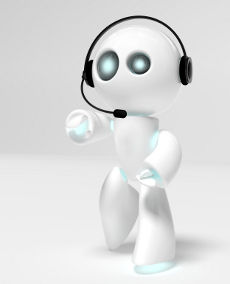 If you got any of the billions of annoying robocalls about your auto warranty supposedly expiring or you credit card interest rate going up, it may have been SBN Peripherals calling.
Well, SBN won't be calling anymore. Under a settlement with the Federal Trade Commission (FTC), SBN Peripherals, also known as Asia Pacific Telecom Inc., has agreed not to make any more telemarketing calls.
The FTC's complaint alleged that the defendants delivered illegal prerecorded phone calls falsely claiming the caller had urgent information about the consumer's auto warranty or credit card interest rate.
Consumers who pressed "1" for more information were transferred to telemarketers who used fraudulent practices to sell inferior extended auto service contracts or worthless debt-reduction services.
According to court papers filed by the court-appointed receiver, from January 2008 through August 2009, the defendants completed approximately 2.6 billion outbound robocalls that were answered by approximately 1.6 billion consumers, approximately 12.8 million of whom were connected to a sales agent.
As alleged in the complaint, the defendants violated the law by using robocalls to contact consumers without their written permission and called telephones listed on the National Do Not Call Registry.
To make it difficult for consumers to identify the seller, the FTC also alleged that the defendants' robocalls often transmitted caller ID information vaguely identifying the caller as "SALES DEPT" and displaying telephone numbers registered to an offshore company it controlled called Asia Pacific Telecom.
Under the proposed settlement order, the company and its principals are banned from telemarketing. The order also prohibits them from misrepresenting any good or service, and from selling or otherwise benefitting from customers' personal information, and requires them to properly dispose of customers' personal information within 30 days.
The order imposes a $5.3 million judgment that will be suspended, based on their inability to pay, when they have surrendered assets valued at approximately $3 million, including more than $1 million obtained from a bank account in Hong Kong, a $375,000 lien on a home, a 50 percent interest in an office building in Saipan, the defendants' interest in seven parcels of undeveloped land, as well as three cars and a recreational vehicle. The full judgment will become due immediately if the defendants are found to have misrepresented their financial condition.
---