---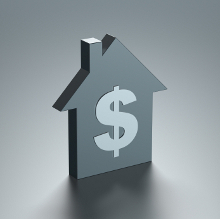 A survey of economists shows a less optimistic forecast for housing this year than previous estimates. The survey of 104 economists, real estate experts and investment and market strategists shows an expectation that home prices will fall another 0.7 percent in 2012.
The survey, sponsored by real estate information marketplace Zillow, Inc. and conducted by Pulsenomics LLC, is based on the projected path of the S&P/Case-Shiller U.S. National Home Price Index during the coming five years.
The latest survey shows that economists now expect U.S. home prices to begin to rise in 2013, although expectations for how much they would rise were tempered when compared to their responses in the December survey. For example, economists now predict home prices will rise 1.4 percent in 2013, compared to their previous prediction of 1.8 percent.
December dip
"The fourth quarter drop in the national Case-Shiller Index was sharper than some expected and is the likely reason so many of the economists in the survey revised their forecasts downward," said Zillow Chief Economist Stan Humphries. "Looking at the longer history of these forecasts by top economists, the bottom in home prices always seems just around the corner but never quite here. Conditions across the country vary considerably. Some markets have already hit bottom and are experiencing tight inventory and multiple offers, while foreclosures and negative equity continue to pull down the housing market in many other parts of the country."
True, all real estate is local and local conditions drive the price. In markets where jobs pay high salaries and are plentiful, home prices are nearly back to their bubble levels. Washington D.C. and its suburbs are an example.
But in other areas, prices are down and still falling. Another real estate site, Trulia, reports that buying a home in the New York City borough of Queens is now cheaper than renting it, because home prices are falling and rent is rising.
Varied views
The economists surveyed by Zillow varied widely in their expectations for 2012. The most optimistic quartile of panelists predict a one percent increase, on average, in home prices during the full year, while the most pessimistic predict an average decline of 2.8 percent.
Of the individual economists, the most bullish, Susan Sterne of Economic Analysis Associates Inc., predicts home prices will climb five percent during the year while Gary Shilling of A. Gary Shilling & Company, Inc. expects prices to fall eight percent.
The National Association of Realtors (NAR) says the major factor holding back the housing recovery is the difficulty many credit-worthy borrowers experience in obtaining a mortgage. Part of the problem is a tightening of lending standards. Another is an appraisal process that routinely values a house less than the purchaser has agreed to pay.
A majority of the economists surveyed by Zillow believe adoption of a large-scale, bulk sales program of foreclosed properties by the federal government would help the market recover, but might drive down prices more in the short-term.
---