---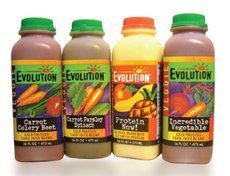 Astronomers scanning distant planets say life can't evolve on those planets without water. Starbucks would perhaps add coffee and juice to that list of evolutionary necessities.
To keep thing evolving smoothly here on Earth, Starbucks is opening its first Evolution Fresh juice store today in Bellevue, Wash. The coffee chain purchased the California-based juice company last November for $30 million.
"Starbucks has seen success with expanded healthier menu items to deliver the nutritious, on-the-go options consumers are seeking," the company said in a prepared statement. "With this acquisition, Starbucks will reinvent the $1.6 billion super-premium juice segment, its significant next step in entering the larger $50 billion Health and Wellness sector."
"Our intent is to build a national Health and Wellness brand leveraging our scale, resources and premium product expertise. Bringing Evolution Fresh into the Starbucks family marks an important step forward in this pursuit," said Howard Schultz, Starbucks chairman, president and CEO.
Evolution juices are already carried in Whole Foods, Safeway, Costco and many Trader Joe's stores, thus clearing a major obstacle in establishing a new or rebranded product line.
Yeah, so?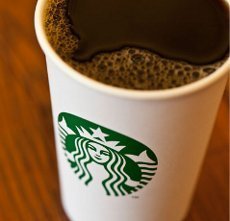 What's so evolutionary about Evolution Fresh?
Well, as Starbucks tells it, it's putting evolution into reverse, returning to the days when juice was made on the spot from fresh fruits and vegetables, not from a bunch of concentrate delivered in 50-gallon drums.
Of course, those with long, caffeinated memories may recall that when Starbucks started its chain of coffee shops, it roasted its coffee beans on the spot. That lasted a decade or two until roving bands of MBAs decreed it would be more efficient to do what everyone else does -- roast the beans at a central processing plant and ship them around the country to local outlets.
Starbucks' baked goods and sandwiches also leave some customers feeling that they bought an antique.
"I ordered a lemon cake. I sat down and discovered it was hard and old, said MaryJane of Santa Ana, Calif. "I went back to return it and the girl said, 'All the cake is the same.'" MaryJane asked for a different slice anyway
"She got mad and took the tongs, scraping off the frosting, and stuffed the cake in the bag. Then, she began to talk about me to another employee. Bad customer service. Very rude."
And speaking of fresh, Vicki of Portland, Ore., complains that the employees at the Starbucks she's been frequenting for seven years spend their idle moments laughing at their customers.
"At one point, I walked up to the counter and the manager said, 'Here's a case in point,' and the employee at the counter still laughed," Vicki said. "I have been laughed at and teased all life and I resent having my one time of during the day ruined. I felt like I was on stage each time I went in. The last time I was in there, the manager couldn't see me, and I heard him talking about me again.
"The sad thing is that before this guy was promoted manager, I was treated with respect."
This is perhaps the fatal flaw of chain stores. Try as they may to channel locally-owned businesses, chains can't replicate the oversight provided by fully evolved humans whose livelihood depends on treating their customers with respect.
---