---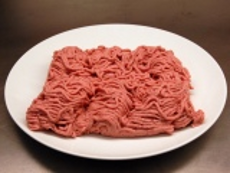 The maker of "pink slime" has suspended operations at all but one plant where the beef ingredient is made, but says social media criticism of the company's product is badly mistaken -- and the Consumer Federation of America (CFA) agrees.
The product is known in the industry as "lean, finely textured beef" (LFTB) and is made from fatty bits of meat left over from other cuts. The bits are heated and spun to remove most of the fat. The lean mix then is compressed into blocks for use in ground meat. The product is exposed to ammonium hydroxide gas to kill bacteria, such as E. coli and salmonella.
While this may not sound very appealing, it actually contributes to food safety.
"Their use of ammonia, while considered 'icky' by some consumers, was used to reduce the risk of pathogenic E. coli in their product. The levels used in the product did not pose a health risk to consumers," said Chris Waldrop, CFA's food safety director.
E. coli and other bacteria, on the other hand, do pose a safety risk and have been implicated in numerous outbreaks that have killed and sickened many over the years.
Industry leaders
Waldrop said Beef Products Inc. (BPI) and its founder, Eldon Roth, are "recognized as industry leaders in food safety." Waldrop said CFA is concerned that manufacturers of hamburger patties may replace LFTB with something that has not been processed to assure the same level of safety.
"We are also concerned about the potential chilling effect this recent controversy may have on companies who seek to apply innovative solutions
and new technologies to enhance food safety," Waldrop said.
Government officials are also defending the product.
"There's a firestorm with people misunderstanding the situation," said Kathleen Merrigan, Deputy USDA Secretary. "We are 100 percent behind the safety of this product. No question about it," she said in an interview at the Thunderbird School of Global Management in Phoenix, according to AZFamily.com. "We would not be providing this product to schools if we thought it was unsafe, clearly." Merrigan said it's a lean product that helps lower the fat content of ground beef.
Substantial hit
Craig Letch, BPI's director of food quality and assurance for Beef Products Inc., said the business has taken a "substantial" hit since social media exploded with worry over the ammonia-treated filler and an online petition seeking its ouster from schools drew hundreds of thousands of supporters.
BPI said it will suspend operations at plants in Amarillo, Texas; Garden City, Kan.; and Waterloo, Iowa, Letch said. The company's plant at its Dakota Dunes, S.D., headquarters will continue operations.
Letch said the company will be working on a strategy to rebuild its business and address what he said are misconceptions about the company's product. It has launched a new website -- http://beefisbeef.com -- that it hopes will help dispel myths about pink slime.
"We feel like when people can start to understand the truth and reality then our business will come back," he said. "It's 100 percent beef."
"At a time when so many Americans struggle to put a healthy, nutritious meal on their family's dinner table, the unfounded mischaracterization of Lean Finely Textured Beef as 'pink slime' is unconscionable," Barry Carpenter, chief executive officer of the National Meat Association, said in a statement. "I am sure the public is not aware of how widespread and potentially devastating the consequences of allowing public misperception to trump sound nutritional science are."
---