---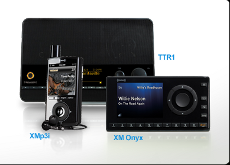 The newly merged Sirius/XM satellite radio company has found a new audience with a recent deal to partner with auto retail group Asbury Automotive Group; according to a March 12 press release, Asbury has agreed to throw in a 3-month satellite radio subscription for all pre-owned car buyers who sign with its dealerships.
In some ways, the move represents a substantial increase in Sirius/XM's new business, since Asbury, based in Atlanta, GA, has over 70 retail locations. Some might still say that the new agreement is a drop in the bucket compared to the estimated 20 million current subscribers, but many who scrutinize the radio monopoly's business plan would say that, when it comes to adding Sirius/XM radio to more cars, every bit of new business helps.
Part of the debate around the satellite radio company relates to the fact that, up until recent years, XM and Sirius were competitors. A 2008 merger raised questions about anti-trust issues, as covered by ConsumerAffairs at the time, and according to industry sources, the U.S. government only approved the merger with certain restrictions, which included price caps and other restrictions meant to prevent unfair use of a monopoly on the satellite radio market.
Price caps
After the merger, ConsumerAffairs has continued to track issues related to the company's ongoing operations, including a class-action suit by consumers alleging that Sirius/XM violated the spirit of its price cap agreement with small incremental new fees and charges.
In addition, it can be hard to cancel the service. Customers report a lot of coercive activity on the part of company reps when they contact Sirius/XM to cancel, and some have also reported bills coming in after they have expressed their desire to quit the service.
New deals with pre-owned auto retailers -- also known as used car dealers -- can help Sirius/XM get more new subscribers to grow its bottom line, though according to other analyses, the company will still have to focus on reducing "churn" by keeping more subscribers for a longer time, and not by blocking attempts to cancel, but through making its services more genuinely appealing to a larger set of customers.
The decreasing quality of some free radio stations can help, along with the Sirius/XM's success in acquiring broadcast rights for high-profile sporting events. Sirius/XM has also rolled out a set of "a la carte" options for subscribers who want just a specific part of what the radio service offers.
Consumer advocates say the continued growth of the company and improvement of its bottom line will depend on whether a company without a lot of direct competition pays attention to feedback from its subscribers and creates a high customer service standard.
---