---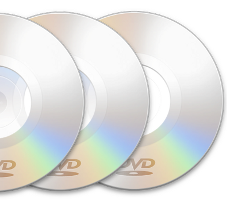 If you have a collection of movies and TV series on DVD, but find you hardly ever watch them anymore, you might consider converting them to streaming files you can access online.
Walmart has started a new service - with the full cooperation of Hollywood - in which it is giving physical DVD/Blu-ray collections across the country a second life by turning them into digital movies.
Starting April 16th, in more than 3,500 stores, Walmart customers will be able to bring their DVD and Blu-ray collections to Walmart and receive digital access to the content from the partnering studios.
The cost for standard DVDs and Blu-ray discs will be $2. Standard DVDs can be upgraded to High-Def (HD) for $5.
Walmart said it is partnering with the major Hollywood studios: Paramount Home Media Distribution, Sony Pictures Home Entertainment, Twentieth Century Fox Home Entertainment, Universal Studios Home Entertainment and Warner Bros, to provide the new service.
Accessing movies in a different way
"Walmart is helping America get access to their DVD library," said John Aden, executive vice president for general merchandising, Walmart U.S. "Walmart Entertainment's new disc-to-digital service will allow our customers to reconnect with the movies they already own on a variety of new devices, while preserving the investments they've made in disc purchases over the years. We believe this revolutionary in-store service will unlock new value for already-owned DVDs, and will encourage consumers to continue building physical and digital movie libraries in the future."
Watching movies on physical media can be slow and cumbersome for some consumers, who have grown accustomed to instant access to content via their smartphones. Walmart says the new service will make it unnecessary to load discs into players to watch a movie.
"Consumers want value and convenience and Walmart's disc-to-digital service will deliver both while helping consumers realize the benefits of digital ownership," said Ron Sanders, president, Warner Home Video. "Between the heavy foot traffic in-store and the aggressive educational campaign Walmart is planning, this partnership is the perfect opportunity for us to reach a mainstream audience much sooner than by more traditional means, while making the process as quick and easy for consumers as possible."
---