---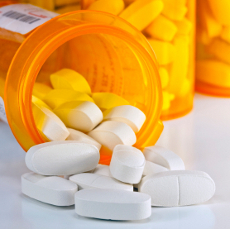 Three health plans in Community Catalyst's Prescription Access Litigation coalition have filed class action lawsuits in four federal courts against major drug manufacturers.
They claim the companies are illegally subsidizing co-payments for expensive brand-name prescription drugs such as Lipitor and Nexium through the promotion of co-pay coupons.
The lawsuit alleges that the payments by eight drug makers -- Abbott, Amgen, AstraZeneca, Bristol-Meyers-Squibb, GlaxoSmithKline, Merck, Novartis, and Pfizer -- are illegal under a federal statute that prohibits commercial bribery because the undisclosed payments to patients and pharmacies are made through a 'shadow claims system' designed to keep information about the presence or amount of these payments from health plans.
Not really savings, suit claims
Community Catalyst, a national consumer advocacy organization, warns that while prescription drug coupons appear to save consumers money by reducing or eliminating co-payments, in reality they dramatically increase the cost of health care by driving up health insurance premiums and potentially causing consumers to hit benefit caps or lose coverage altogether.
"Pharmaceutical corporations are duping consumers with misleading coupons that are more about increasing corporate profits than actually reducing the cost of drugs for consumers" said Wells Wilkinson, director of the Prescription Access Litigation project at Community Catalyst. "If not stopped, the use of these deceptive coupons will increase costs for consumers' health plans by billions of dollars, contributing to higher premiums and the increasing loss of coverage and benefits for Americans."
Steering consumers to higher priced drugs
The suit contends that the drug companies are combining direct-to-consumer marketing and supermarket coupon clipping to steer consumers toward higher-priced name brand drugs. By subsidizing all or the majority of a consumer's co-payment, drug companies are alleged to promote the sale of these expensive products over less expensive, equally effective generics.
Community Catatyst says federal government health plans like Medicare consider these coupons kickbacks and have banned them. It says they are also banned in Massachusetts under an anti-kickback law.
The lawsuits were filed in New York, Chicago, Philadelphia and Newark by the AFSCME District Council 37 Health & Security Plan Trust, Sergeants Benevolent Association, the New England Carpenters, and the Plumbers and Pipefitters Local 572 Health and Welfare Fund.
---