---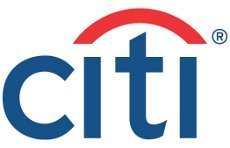 The Financial Industry Regulatory Authority (FINRA) has fined Citi International Financial Services LLC, a subsidiary of Citigroup, Inc., $600,000 and ordered more than $648,000 in restitution and interest to more than 3,600 customers for charging excessive markups and markdowns on corporate and agency bond transactions, and for related supervisory violations.
"FINRA is committed to ensuring that customers who purchase and sell securities, including corporate and agency bonds, receive fair prices," said Thomas Gira, Executive Vice President, FINRA Market Regulation. "The markups and markdowns charged by Citi International were outside of appropriate standards for fair pricing in debt transactions, and FINRA will continue to identify and address transactions that violate fair pricing standards, regardless of whether a markup or markdown is above or below 5 percent."

FINRA found that from July 2007 through September 2010, Citi International charged excessive corporate and agency bond markups and markdowns. The markups and markdowns ranged from 2.73 percent to over 10 percent, and were excessive given market conditions, the cost of executing the transactions and the value of the services rendered to the customers, among other factors.
In addition, from April 2009 through June 2009, Citi International failed to use reasonable diligence to buy or sell corporate bonds so that the resulting price to its customers was as favorable as possible under prevailing market conditions.
Supervisory deficiencies
During the relevant period, Citi International's supervisory system regarding fixed income transactions contained significant deficiencies regarding, among other things, the review of markups and markdowns below 5 percent and utilization of a pricing grid for markups and markdowns that was based on the par value of the bonds, instead of the actual value of the bonds.
Citi International was also ordered to revise its written supervisory procedures regarding supervisory review of markups and markdowns, and best execution in fixed income transactions with its customers.

Investors can obtain more information about, and the disciplinary record of, any FINRA-registered broker or brokerage firm by using FINRA's BrokerCheck. FINRA makes BrokerCheck available at no charge. In 2011, members of the public used this service to conduct 14.2 million reviews of broker or firm records. Investors can access BrokerCheck at www.finra.org/brokercheck.
---