---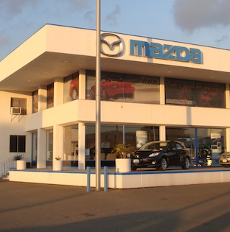 Despite high fuel prices and concerns about the economy, U.S. consumers flooded new car showrooms last month, handing most carmakers a banner month. Audi, Acura, Mazda and several other brands scored double-digit sales gains
Audi reported its 14th straight record-setting month of sales with 8,531 luxury vehicles sold in February 2012. The results surpassed the prior February record set in 2011 by 778 vehicles. Closing in on a promising first quarter, year-over-year vehicle sales increased 10% over February 2011, and recorded 14.9% year-to-date growth compared to 2011.
Acura's line of sedans again led overall sales in February with 6,612 units sold, up 26.0 percent based on Daily Selling Rate (DSR). While the TL performance luxury sedan was up 26.0 percent, the TSX sports sedan edged out the TL as Acura's top selling car.
Mazda North American Operations (MNAO) reported strong February U.S. sales of 25,651 vehicles, representing an increase of 32.3 percent versus last year and best February total sales since 1994. On a Daily Selling Rate (DSR) basis, Mazda's February 2012 sales were up 27.0 percent.
American Honda Motor Co., Inc., reported February new-vehicle sales of 110,157, an increase of 7.8% over February 2011, based on the daily selling rate. The Honda Division posted February 2012 sales of 98,899, an increase of 8.8 percent year-over-year.
Fewer February incentives
While many dealers offered traditional Presidents Day sales in February, manufacturers were offering very little in the way of incentives. Automotive site Edmunds.com suggests that's a sign sales were robust across the entire industry.
Edmiunds reports that the average incentive per vehicle in February was $2,193, up 2.4 percent over January, but down 14.5 percent from February of last year.
"The decreased incentives spending across the industry so far in 2012 really underscores the healthy performance we've been seeing at dealerships nationwide," said Edmunds.com Senior Analyst Jessica Caldwell. "Car manufacturers know that consumers who deferred purchases in 2011 are still coming back to the market and by stepping back the discounts, they stand to pocket bigger profits. The first quarter of 2012 is shaping up quite well for automakers."
Of the top six automakers, only Ford Motor Co. increased its incentives spending year over year in February. Ford's incentives spend climbed 1.8 percent in February to $2,827. Toyota, meanwhile, boasted the biggest year-over-year drop in spending, cutting incentives by nearly one-third to $1,431 per vehicle.
---