---
Bogus e-mails claiming to be from the Better Business Bureau are notifying companies of supposed customer grievances. The e-mail recipient is asked to review the attached "complaint," which actually contains a virus.
One business lost nearly $100,000 when fraudsters electronically stole money from the company's bank account after the virus enabled them to capture passwords and other important banking information.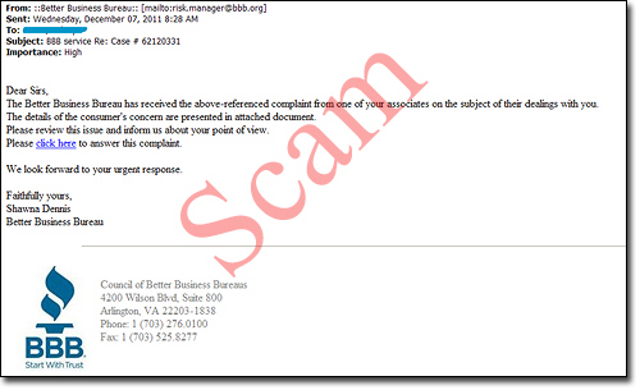 This scam is among five featured in the latest report from the Internet Crime Complaint Center (IC3). The IC3 is a partnership between the FBI and the National White-Collar Crime Center and gives victims of cybercrime a convenient reporting mechanism that alerts authorities of suspected criminal or civil violations.
---