---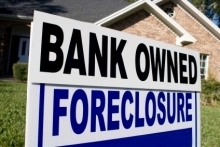 Millions of homeowners will be affected by the recent foreclosure settlement with major lenders. Scammers know that and will try to use that to trick unsuspecting consumers.
"Unfortunately, scammers are trying to use this landmark settlement to line their own pockets," said North Carolina Attorney General Roy Cooper.
Cooper says fraud artists are using the recently announced national foreclosure settlement to try to get people to divulge their bank account information. The objective is to trick consumers into revealing personal information that can be used to steal their identities.
Virginia Attorney General Ken Cuccinelli says his office has received a number of reports from consumers who have received these calls.It is unclear if these scammers are posing as bank associates or as a third party company claiming to be working with the settlement.
"I cannot stress this enough: never give out your bank account information--or any personal information for that matter--to someone who calls you," Cuccinelli said. "Instead, call a known number for your financial institution, so you are sure you are reaching a legitimate contact."
Consumers who are eligible for direct relief from the foreclosure settlement will be contacted by their mortgage servicer or the settlement administrator in coming months. Consumers can also contact their mortgage servicers directly for more information:
Bank of America: 1-877-488-7814
Citi: 1-866-272-4749
Chase: 1-866-372-6901
Ally (formerly GMAC): 1-800-766-4622
Wells Fargo: 1-800-288-3212
---