---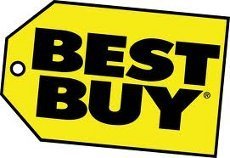 Best Buy is hoping it can slim down its stores and tone up its finances, as Amazon and other online retailers continue cutting into its profit margins.
The company says it will close 50 of its big box stores this year while trying out branches that are 20% smaller. Called "Connected Stores," the smaller outlets will concentrate on e-readers, tablet computers, cellphones and service plans.
Best Buy said it expects to open another 100 U.S. Best Buy Mobile small format stores in fiscal 2013 and continues to expect to have a total of 600 to 800 such stores by fiscal 2016 (from 305 today).
In its quarterly report, Best Buy also said it will expand the benefits under its Reward Zone Silver loyalty program, whose members account for a significant percentage of the company's profit.
Reward Zone Silver customers will receive enhancements including free expedited shipping, premier access to many of the most popular products and major sales events, a free house call from the Geek Squad, and 60-day no hassle returns and price-match policy.
The company also said it is working on a new "labor model" that will be implemented in its big box stores before the 2012 holiday season. The idea is to provide better training and improved compensation for employees who hit specific goals.
The changes come after a bruising three months. The company today reported a net loss of ($1.7) billion for its fourth quarter ended March 3, 2012 compared to net income of $651 million for the prior-year period.
---