---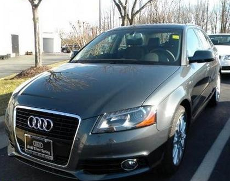 Now more than ever, it's important to drive a car that gets good fuel economy. Fortunately, there is an increasing number to choose from.
Even cars that historically didn't get great mileage are recording much better results now. Automotive information site Edmunds.com has singled out the Audi A3 and Chevy Equinox as the two models that have made the biggest strides in fuel economy since 2008, when gasoline prices hit $4 a gallon for the first time.
The A3 has increased its fuel economy 38.5 percent, from 21.0 mpg in its 2008 model year, to 29.1 mpg in its 2012 model year. The Chevy Equinox is a close second with a 32 percent growth in fuel economy in the last four years. That compares to an industrywide increase of 16.4 percent over the same period.
Wake-up call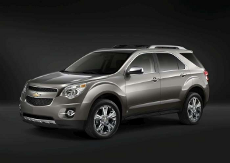 "The 2008 spike in gas prices served as a wake-up call for manufacturers whose fleets just weren't cutting it for consumers who were demanding vehicles with better fuel economy," said Edmunds.com Analyst Ivan Drury. "Automakers responded by de-emphasizing fuel-chugging V6 and V8 engines and turning their focus to fuel-sipping four-cylinder and diesel engines."
The new car registration data since 2008 bears out that trend. Car-buyers appear happy to purchase a four-cylinder powered vehicle if it results in fewer trips to the gas pump. And the new four-cylinder engines seem to be getting better all the time, in terms of both performance and fuel economy.
In December 2008 — when gas prices were $1.69 per gallon — four-cylinder engines were found in 36.7 percent of all new cars registered in the U.S. By December 2011 — when gas prices stood at $3.27 — the share of four-cylinders had increased to 44.4 percent.
Significant savings
Now that gas prices are soaring again, improved fuel economy is a welcome relief for the average consumer's gas budget. Based on today's gas prices, calculated at $3.79 a gallon, the owner of a 2012 model year vehicle is saving about $400 per year, on average, compared to the owner of a 2008 model year vehicle, according to Edmunds' estimate.
Edmunds also points out that many gasoline-powered four-cylinder vehicles are a more economical choice than high-mileage hybrids, which tend to cost thousands of dollars more. The slight savings on gas with a hybrid probably won't offset the initial extra cost to buy the vehicle.
---