---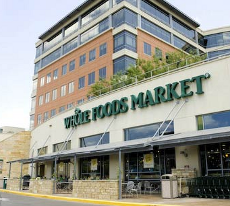 Whole Foods helped pioneer the organic, fresh food trend but in the process, its large, trendy stores -- located mostly in cities and close-in suburbs -- acquired a reputation for high prices and the chain now finds itself trying to live down its "Whole Paycheck" reputation as it builds smaller stores in more distant suburbs.
It may not be easy. Competitors, including the behemoth Walmart, have discovered the fresh food market while the funky but beloved Trader Joe's is expanding inward from the coasts. Trying to present a fresher face, Whole Foods is building smaller stores and holding the line on prices even as its costs rise.
But it may be hard to counter the high-price perception, as a ConsumerAffairs.com computerized sentiment analysis of about 220,000 consumer comments on Twitter, Facebook and other blogs and social media found.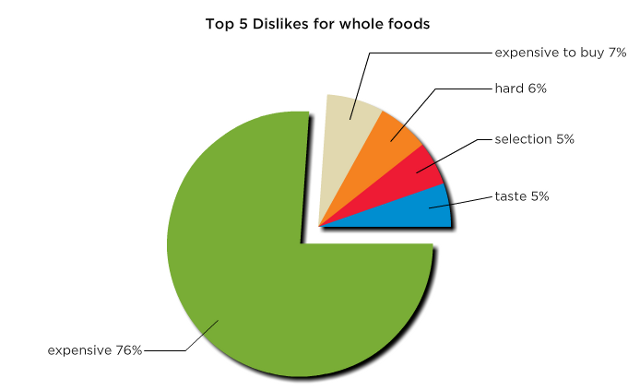 Fully 83% of consumers voicing dislikes said they found Whole Foods expensive, while 84% of those citing what they liked about Whole Foods said it "helps you live." While positive enough, that sentiment's possibly not specific enough to entice suburban shoppers who may have lower incomes and bigger families than the hipper urbanites who are the stereotypical Whole Foods clientele.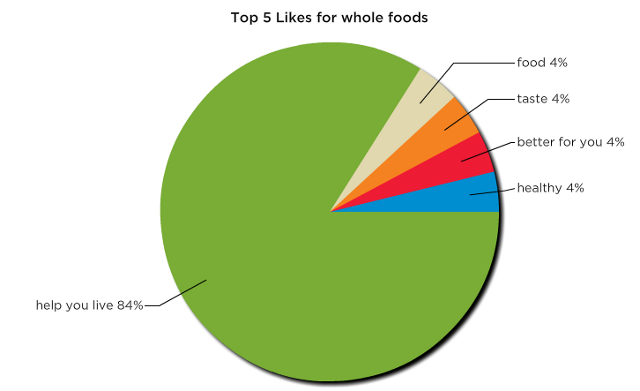 Wealthy whites
Whole Foods may also need to make a greater effort to welcome ethnic and racial minorities to counter the perception that it is a store that caters to wealthy whites.
"I went to my local whole foods in Vienna, Va. I thought to get my usual favorite coffee and head home. While I was getting coffee I decided to test out a new coffee type," said Karina in a complaint to ConsumerAffairs.com. "As I was doing that a sales person, who has been very rude to me, gives me the feeling as if I'm not a wanted customer because I am a Hispanic woman.
"As I was at the coffee section I was approached by the store manager, and at first I thought he was just asking how things were but as the conversation continued he came out and said I get samples from here every week. I feel very offended because I felt as if I was being discriminated against. I am a hard working single mother who has never stolen from anyone," Karina said.
Adam, who said he is a cashier at a Whole Foods in Atlanta, complained about what he called "Whole Foods' horrible treatment of people."
"They routinely follow minorities around and I was told I was only hired because the other black male cashier had just quit," Adam said.
That's the experience Stacie of Houston had: "The store workers followed me around the store, interrogating me about the choice of snacks I picked. Ted was rude to me and insulted me because I am black."
Lynne of Natick, Mass., complained that Whole Foods does not welcome disabled shoppers.
"Whole Foods in Framingham, MA does not provide motorized shopping carts for mobility challenged guests! No excuse! If you have crutches or need other mobility aids, you are not welcome to shop independently at Whole Foods," she said. "Team members told me there are daily requests for these carts. Apparently, WF doesn't care about their customers! I had to flop myself over a cart and hobble around the store while other shoppers looked at me oddly. I felt foolish and left with just a few items."
Big spenders?
Beyond the challenge of appealing to customers who don't fit its stereotypical profiles is the challenge of getting those customers to loosen their purse strings.
Core customers at Whole Foods spend, on average, nearly three times more than new customers, the company said, according to the Wall Street Journal.
If Whole Foods can figure out how to attract customers who are convinced its prices are too high and then get them to spend more, it will perhaps have qualified for a place in retailing history.
---
Sentiment analysis powered by NetBase
---