---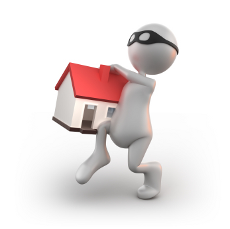 President Obama today elaborated on his plan, announced in his State of the Union message, to help American homeowners with high mortgage rates refinance to a lower rate.
"While the government cannot fix the housing market on its own, the President believes that responsible homeowners should not have to sit and wait for the market to hit bottom to get relief when there are measures at hand that can make a meaningful difference, including allowing these homeowners to save thousands of dollars by refinancing at today's low interest rates," the White House said in a statement.
Creditworthy homeowners
The President's plan would provide borrowers who are current on their payments with an opportunity to refinance and take advantage of historically low interest rates, cutting through red tape. To take advantage of the plan, borrowers would have to be current on their mortgage payments. According to the White House, it would simplify the process, provide a full disclosure of fees and protect against unwarranted foreclosure. It's designed to help homeowners like Damaris, of San Antonio, Tex.
"I'm a first time homebuyer, but when the market dropped so did the value of my home," Damaris told ConsumerAffairs.com. "I was planning to refinance so I decided to go with the bank who I had my original loan with, which was Bank of America. After numerous hours spent on the phone with the loan officer, my loan was denied without explanation. After two months of going through the process, the day we were supposed to sign, the auditor tells us it was canceled."
The plan would also attempt to turn some properties already in foreclosure into rental housing, taking them off the real estate market where they are driving down prices. Officials say it would also help stabilize neighborhoods. The Federal Housing Finance Agency (FHFA), in conjunction with Treasury and HUD, is announcing a pilot sale of foreclosed properties to be transitioned into rental housing.
Aid to the unemployed
The plan is also designed to provide assistance to homeowners who are out of work. The Administration is calling on major banks and Government Sponsored Enterprises (GSE) like Fannie Mae and Freddie Mac, to provide up to 12 months of forbearance to unemployed borrowers.
The refinancing plan is also aimed at helping homeowners whose mortgages are "under water," meaning they owe more than the home's current market value. Sometimes homeowners with good credit and clean payment histories are rejected because their mortgages are underwater. In other cases, they are rejected because the banks are worried that they will be left taking losses, even where Fannie Mae or Freddie Mac insure these new mortgages. In the end, the White House says, these responsible homeowners are stuck paying higher interest rates, costing them thousands of dollars a year.
Under the proposal, borrowers with loans insured by Fannie Mae or Freddie Mac will have access to streamlined refinancing through the GSEs. Borrowers with standard non-GSE loans will have access to refinancing through a new program run through the FHA.
---