---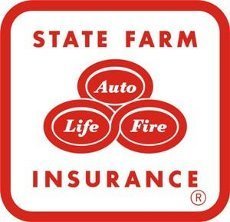 Every day consumers go up against companies who seem to have the upper hand. But if you think you are right, it pays to challenge the company's position. Chris, of Solon, Iowa, is a good case in point. She said her family had coverage from State Farm Insurance for over 30 years when the company denied her claim.
"Recently we did a whole house remodel. Since contractors were in our house while we weren't there, personal items were stored at a relative's," Chris told ConsumerAffairs.com. "The personal items included my jewelry which was scheduled under a separate personal articles policy. When unpacking, I couldn't locate the jewelry."
Chris said she contacted State Farm, who said they couldn't cover the loss since it was over a year sine she had actually seen the jewelry. Case closed? Not for Chris.
"Only problem was the letter clearly stated that my policy considered the jewelry lost upon discovery," Chris said. "This meant that the date of loss was the day when I unboxed everything and realized that the jewelry was missing, not the last known time I saw my jewelry which was the date State Farm considered the items lost. I contacted the state insurance commissioner. State Farm was reprimanded by the insurance commissioner and ordered to pay my claim."
The moral of the story is to contact state or local officials when you think a company is wrong. It could turn out you're right.
Misstep?
First, J.C. Penney alienated many customers with its TV commercial featuring screaming women. The commercials were designed to promote the retailer's new pricing policy, doing away with periodic sales in favor of "everyday low pricing." But Steve, of Ooltewah, Tenn., says "not so fast."
"Just a note to let you know that after being a satisfied J.C. Penney customer for over 40 years, I am through," Chris said. "Your new pricing policy is deceptive. For example, the t-shirts I purchased for $9.99 at Christmas are now $12 each. I noticed similar pricing situations. Great for JCP, not so good for me."
J.C. Penney's makeover is the brainchild of new CEO Ron Johnson, a former executive at Target and Apple. Industry analysts generally applaud his moves, but we can't help noting that a lot of consumers are unhappy.
No more Primatene Mist
The Food and Drug Administration (FDA) has responsibility for protecting consumers from dangerous, unapproved drugs. But one consumer, Christopher, from Virginia, is not happy the FDA has removed Primatene Mist from the market.
"The FDA has left millions of asthma suffers in limbo over the removal of Primatene Mist and no one cares," Christopher said. "People are having all kinds of problems; in and out of hospitals; attacks; can't afford the high priced replacements that don't work. We need someone to help now."
The FDA removed Primatene Mist from the market December 31 because it contains chlorofluorocarbons as a propellant. The agency earlier removed prescription-strength albuterol inhalers.
---