---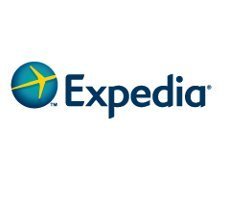 Paula, of Jackson, N.J., has an expensive problem. She says she was booking flights for her parents on Expedia when the transaction failed to complete. When she called customer service, she said she was told the transaction was suspended because the price of the tickets had just gone up. She said the representative asked if she wanted to confirm the flights and she said she told him no, and later booked reservations on another site.
"One week later on my credit card statement I see a charge for that Expedia flight - never received a confirmation email concerning the flight, no documentation whatsoever," Paula told ConsumerAffairs.com. "I called them again to get this straightened out and the rep said it was some sort of 72 hour authorization thing - he said no to worry. So I didn't."
Turns out, she should have. She says the purchase is still on her card and Expedia tells her they have no record of any of her calls to customer service.
"They said that the airline is not going to refund the ticket - a ticket I never confirmed," she said. If anyone has any ideas, please contact me. I have till the middle of the month to get the charge dispute settled or else I am stuck paying it."
Paula might try calling her credit card company's fraud department. Technically, she can argue that the charge is "unauthorized," since she says she specifically did not confirm it. It will be up to Expedia to provide the authorization proof. The stakes are pretty high, since Paula said the charge is for $3,000.
Will this movie ever end?
Consumers are still getting collection notices from the now-defunct Hollywood Video. Jeff, of Martinez, Calif., is one of the most recent to file a complaint.
"I'm receiving collections notices from ARM solutions about a past account with Hollywood Video," Jeff said. "Our account was in good standing when the local store closed. Collections company does not answer calls and has failed to provide documentation that debt is actually owed. This is a fraudulent attempt to collect money based on poor accounting practices and corporate greed."
Since Hollywood Video closed its doors, several debt collectors have been involved in contacting its former customers with claims of past due amounts. At the time of its closing, Hollywood Video contracted with Credit Control Services to collect an estimated $244 million. Last May the liquidating trust for Hollywood Video settled with a number of states, reacting to consumers like Jeff. Within five days after Jeff was first contacted, the collector was required to send a written notice telling him the amount owed; the name of the creditor ; and what action to take if he believes he does not owe the money.
Satisfied, sort of
Beth, of Jacksons Gap, Ala. wants us to know that, despite earlier problems getting satisfaction from Eden Pure, the company has agreed to a full refund.
"We would not buy another one but are happy we did not have to eat the $400 we paid," Beth said.
Beth says she knows people who have been happy with their Edenpure heaters, but she's among the consumers who found the space heater unsatisfactory.
---