---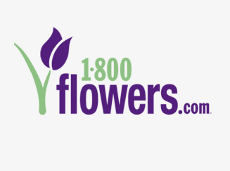 Jack, of Palmdale, California, may still be in the doghouse after he ordered a dozen long stem roses for his wife for Valentine's Day from 1-800-Flowers and they never arrived.
"I tried to contact 1800flowers again by phone several time till one time I was put on hold for 20 minutes then a guy came on the phone and I was about to give him order number when he said to wait a second and the phone was again cut off," Jack told ConsumerAffairs. "I have also tried emailing 1800flowers via its own website and again no response."
As we've said in the past, you tend to come out better by ordering flowers directly from a local florist. Jack said his wife was not happy with him and he had to show her the email confirmation for his undelivered order before she forgave him.
Not so lonely anymore
It's no fun when your washing machine breaks down. Gillian, of Beverly, Mass., says her new Maytag Bravo broke down after only six months and she's having trouble getting it repaired.
"It's now taken over a month to get a repair person in to fix it," Gillian said. "From the time we called Maytag, to the referral to the service person, to the service appointment, to waiting over two weeks for the part to come in it's been over a month with no washer. This is unacceptable!"
Gillian says she thinks Maytag should be reimbursing their customers who've been spending money at the laundromat after spending between $700 and $900 on a washing machine.
Tale of two fees
LaVerne, of Washington, DC, recently cancelled cell phone service with Sprint to sign up with AT&T.
"I understand the early termination fees, but they increase the price from $200.00 to $350.00 without notification," LaVerne said. "Before I terminated my service the fees were only $200.00 per phone. Now its $200.00 for one phone and $350.00 for another phone."
LaVerne simply needs to consult the contract, or contracts, if each phone has its own agreement. The Early Termination Fees should be spelled out in the agreement.  Unfortunately, cell phone companies change the terms of their contracts frequently, using micro-text in the monthly bills and their customer service reps are some of the nastiest, most unbending you're liable to find.
We'd say LaVerne should head over to 441 4th St., NW and seek assistance from the DC Attorney General, who has been quite active in other cell phone disputes over the years. 
---