---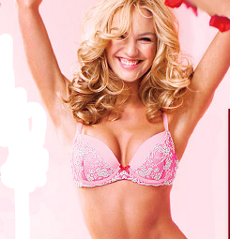 Victoria's Secret has always been a sexy brand. A lot of women, it appears, think it's just too sexy.
"I am disgusted with the Victoria's Secret commercials," said Lily, of Chino, Calif. "Practically porn! My kids are watching a family show then the stupid commercial comes on! I'm with my husband watching TV then he starts ignoring me because he is practically hypnotized by those Victoria's Secret models!"
Lily says the commercials have gone too far, making women feel ashamed of their bodies. That sentiment is echoed by others writing to ConsumerAffairs.com, including Brionna, of Bonifay, Fla., who says she struggles every day to feel pretty like the Victoria's Secret models.
"The thing is, I'm gorgeous too," Brionna told ConsumerAffairs.com. "It still sucks when you're with your boyfriend and they come on and he stares. I'm not married, and I'm glad. With such lack of respect in society from women and these kinds of companies, what's the point? It makes me feel horrible about myself. I'd also like to add that I'm only 20 years old. There are only a few women born with unnaturally long, lean, beautiful legs. And trying so hard to make myself look like that so I can strive to be sexually attractive to a male, is killing me! I'm tired of it."
Victoria's Secret isn't likely to change their ads in response to complaints. After all, they're in this to sell sexy underwear.
But with Valentines Day coming up, maybe men could make the women in their lives feel a little better if they weren't so obviously entranced when the Victoria's Secret commercials come on.
---