---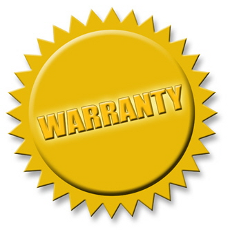 When you buy a used car, it results in a new title and vehicle registration. That's a public document, meaning companies that sell automotive service contracts, also known as "extended warranties," can and do get access to the information.
As a result, a few weeks after you buy a car, you can expect to find many offers - some legitimate some not - from companies that want to sell you an extended warranty. Some of these are made to look like an official document, and these pitches are the ones you should avoid.
Looks official
One recent warranty offer arrived in an envelope that, in the space where a return address is normally posted, simply read "Personal & Confidential," followed by "FIRST CLASS MAIL." At the bottom right of the envelope was a box with the words "Deliver Directly to Addressee - SEE TITLE 18 SEC. 1702 - US CODE."
Title 18, Sec. 1702 of the U.S. Code simply requires the person taking mail out of a mailbox to give it to the person it's addressed to. By putting that meaningless phrase on the envelope, however, it appears somewhat official.
Make no mistake -- it isn't. The contents of the envelope consists of a "government green" single sheet of paper with a watermarked logo that looks for all the world like the official U.S. government seal. Just above the name of the recipient are the words "IMMEDIATE RESPONSE TO THIS NOTICE REQUIRED."
Scary language
It lists the make and model of the just-purchased vehicle and contains this ominous message:
"This letter is to inform you that your factory warranty will expire or may have already expired, based on the mileage and age of your vehicle. Our records show that you have not contacted us to get your vehicle service agreement up-to-date."
Lots of loopholes
Nothing in the letter is untrue, but some recipients might be alarmed and call the toll-free number listed in the letter. In nearly every case, that would be a big mistake. While there are legitimate automotive service contracts, some are expensive and hardly ever pay. Others have many loopholes and requirements - such as keeping meticulous service records, before paying a claim.
"I was sold a Mechanical Repair Agreement or extended auto warranty on my car through Suncoast Schools Federal Credit Union," John, of Ft. Myers, Fla., posted in a review on ConsumerAffairs. "I had a warranty claim submitted and was denied due to the tires on my auto."
Consumers often purchase service contracts on used cars because they are worried they could face costly repairs. But remember, the contract itself can easily cost between $2,000 and $3,000. In most cases you are better off keeping that money in a savings account and using it to pay for a repair, when and if you need it.
---