---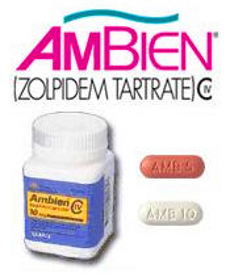 For decades, sensational reports of celebrity deaths often included accounts of sleeping pills being found nearby, whether they were the direct cause of death or not. But new research suggests it isn't just an accidental overdose that might make these pills dangerous.
A study by researchers at Scripps Clinic in San Diego, Calif., links medications to a 4.6 times higher risk of death and a significant increase in cancer cases among regular pill users. The results, published by the online journal BMJ Open, cast a shadow over a growing segment of the pharmaceutical industry that expanded by 23 percent in the United States from 2006 to 2010 and generated about $2 billion in annual sales.
"What our study shows is that sleeping pills are hazardous to your health and might cause death by contributing to the occurrence of cancer, heart disease and other ailments," said author Daniel F. Kripke, MD, of the Viterbi Family Sleep Center at Scripps Health.
Sleeping pills and cancer
The research is the first to show that eight of the most commonly used hypnotic drugs were associated with increased hazards of mortality and cancer, including the popularly prescribed medications zolpidem, known by the brand name Ambien, and temazepam, also known as Restoril. Kripke said those drugs had been thought to be safer than older hypnotics because of their shorter duration of action.
While powerful sleeping aids are known to have a number of potential side-effects, cancer has not been one of them, until now. But the study showed rates of new cancers were 35 percent higher among patients who were prescribed at least 132 hypnotic doses a year as compared with those who did not take the drugs.
The study
Using data stored in an electronic medical record that has been in place for more than a decade, the researchers obtained information on almost 40,000 patients cared for by a large integrated health system in the northeastern United States.
The study included 10,531 sleeping pill users who were prescribed the medications for an average of 2.5 years and 23,674 control participants who were not prescribed the drugs. Information came from outpatient clinic visits conducted between Jan. 1, 2002, and Sept. 30, 2006.
"It is important to note that our results are based on observational data, so even though we did everything we could to ensure their validity, it's still possible that other factors explain the associations," said co-author Lawrence E. Kline, DO, who is medical director of the Viterbi Family Sleep Center. "We hope our work will spur additional research in this area using information from other populations."
In the meantime, the researchers suggest physicians consider alternatives to hypnotic drugs to help their patients sleep.
---