---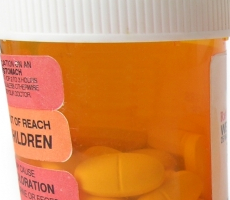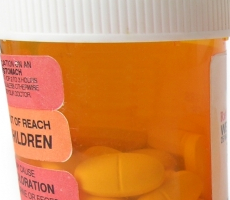 The 60 Plus Association, a conservative advocacy group, is asking the Federal Trade Commission (FTC) to block the proposed merger between Express Scripts, Inc. (ESI) and Medco Health Solutions, two pharmacy benefit managers (PBMs) that administer prescription benefits for many health plans, including some Medicare Part D plans.
In a letter to the FTC, the group outlined its concerns about the impact of an approved merger on seniors, in particular.
"Seniors tend to have more chronic conditions and take more medication than other age groups, and are especially sensitive to changes in the pharmaceutical-drug sector of the health market," the letter states. "When seniors lose access to community pharmacies because they are no longer part of a PBM network or go out of business, or when they are forced into a mail-order program, their health and safety is at risk."
Concerns about impact
Seniors rely on local pharmacists for information, advice and counseling about their medications and possible side effects and drug interactions. Without this one-on-one counseling from a trusted pharmacist, some seniors will experience adverse drug reactions and health complications."
60 Plus said it is concerned that more seniors will be forced into the mail-order programs and lose access to local pharmacies, on whom they rely for information and advice. Some are already expressing frustration.
"I am a caregiver of my parents, who do not have or understand the Internet yet Medco wants them to go online to pay their bill so their much needed medication will not be held up any longer than necessary," Gail, of Milwaukee, Wis., told ConsumerAffairs.com. It seems Medco will not send out any meds if their balance reaches $100? What? Excuse me? Never have they ever been behind in any kind of payment ever! Dad is fresh out of the hospital, after a three month stint from a bout of pancreatitis. That was when the doctors weren't sure he'd survive, yet, as stubborn as he is, he is still with us, but not through any help or concern of Medco."
Too much control?
If the merger is approved, 60 Plus says the combined ESI/Medco will control prescription drug benefits for more than 100 million Americans, and more than 50 percent of several important components of the pharmacy market, including specialty pharmaceuticals and mail-order. The group calls that "monopolistic control," and says it will eventually result in higher prices for all consumers.
"For seniors, the ESI/Medco merger will mean higher prescription prices, fewer choices in pharmacy care, and lower-quality health services than are currently available," said Jim Martin, 60 Plus Association Chairman. "This merger is anti-competitive, anti-consumer and anti-senior, and should not be allowed to proceed."
Noting that it is politically conservative and supports free enterprise, 60 Plus nonetheless says is also supports consumer choice and the well-being of seniors. The ESI/Medco merger, it says, would give two players in the PBM industry an unfair advantage in market share and setting prices. The result: higher prices, loss of pharmacy choices and lower-quality services for seniors.
---