---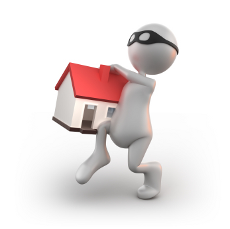 Consumer protection officials say scam artists have discovered the recent $25 billion federal-state settlement with mortgage servicers and using it to defraud consumers.
In Virginia, Attorney General Ken Cuccinelli warned consumers to be cautious of scam phone calls or e-mails related to the settlement. There have been numerous reports of citizens receiving scam phone calls, where the caller claims to possess a list of citizens who are eligible for money from the mortgage settlement, Cuccinelli said.
The caller requests the consumer's bank account number and alleges that he will direct deposit settlement money into the consumer's bank account. This is a scam, Cuccinelli warned.
Mortgage borrowers should contact their mortgage servicers directly to obtain more information about specific loan modification programs and whether they qualify under terms of this settlement (phone numbers are below).
It is unclear if these scammers are posing as bank associates or as a third party company claiming to be working with the settlement.
"I cannot stress this enough: Never give out your bank account information-or any personal information for that matter--to someone who calls you. Instead, call a known number for your financial institution, so you are sure you are reaching a legitimate contact," said Cuccinelli.
For eligibility questions
Borrowers should contact their mortgage servicer to obtain more information about specific loan modification programs and whether they qualify under terms of this settlement. The toll free numbers for the settling servicers are:
Bank of America: (877) 488-7814
Citigroup: (866) 272-4749
J.P. Morgan Chase: (866) 372-6901
GMAC: (800) 766-4622
Wells Fargo: (800) 288-3212
---