---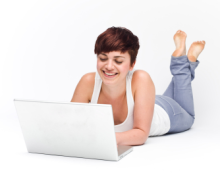 A Pennsylvania case has emerged as a teaching moment for parents whose children use social networking sites, such as Facebook. People aren't always who they seem to be.
Pennsylvania Attorney General Linda Kelly has filed a series of felony charges against a Butler County, Pa., man accused of using Facebook to operate an elaborate and disturbing false identity scheme that was used to solicit young girls for explicit photos or meetings for sex.
The man, 53-year old William Ainsworth, was arrested last September at the home of a 14-year old girl. But Kelly said the investigation quickly expanded as investigators realized there was more to the case than the solicitation of one girl.
'Intricate web'
"What we found was an intricate web of false Facebook identities that were used to establish online relationships with vulnerable girls, who were then manipulated into sending nude photos to Ainsworth , believing he was a young surfer living in Florida - or physically meeting Ainsworth for sex - under the impression that those sexual encounters would help raise money so the girls could run away to Florida to be with their new online friend," Kelly said.
Kelly urged parents to use this case as a reason to have serious conversations with their children about online social networking sites like Facebook, especially concerning predators who may manipulate these sites to victimize children.

"It is important to emphasize that the people you meet online may not always be who they say, and may actually be looking for something far more than just 'friendship'," Kelly said. "The things you say, the photos you post and your other online activities may be twisted against you in a sinister manner."
Multiple Fake Facebook Personas
Kelly said that Ainsworth is accused of fabricating the Facebook personas of two young men, "Bill Cano" and "Anthony 'Rip' Navari," who were both supposedly living in Florida as surfers after dropping out of high school and running away from their families. Kelly said Ainsworth may have copied numerous photos of young men and surfers from other social networking sites in order to support these fake Facebook profiles.
As part of the scheme, Kelly said that Ainsworth allegedly used "Bill" and "Rip" to initiate online friendships with young people from throughout the greater Pittsburgh area, nearly all of them female. She said that Ainsworth accumulated more than 600 Facebook "friends" using the bogus profiles. The false accounts were removed at the request of the Attorney General's Office during this investigation, Kelly said.

Initially, Ainsworth is accused of using the "Bill Cano" profile to identify vulnerable girls. In some cases, Ainsworth's victims believed that "Bill" had attended their school before running away, while in other cases the victims responded to his online invitations because of multiple overlapping friends.
Intricate plan
Kelly said the plan was very involved and highly detailed. She contends that Ainsworth allegedly used Bill to "groom" potential victims; asking about their interests, complimenting them about their physical appearance and discussing problems with school or family members in order to establish an emotional relationship. "Bill" would then convince the victims to send him nude or sexually explicit photos.
In a bizarre turn, Kelly says Ainsworth then "killed off" Bill, creating grief among the community of young girls who had befriended him. A new character, "Rip," then moved in to console the girls and eventually let them know that they could raise money to run away and join him in Florida by having sex with an older man in the Pittsburgh area.
Online safety
Kelly urged parents to be aware of a number of online safety issues that were identified during this investigation:
Several of the victims indicated that their parents had little or no awareness of their activity on Facebook or did not closely monitor their online communication with others.
Many victims regularly accessed Facebook outside their homes, away from any possible oversight by parents, using cell phones and other portable devices.
All of the victims had been experiencing stresses at home or school, ranging from parental custody disputes to substance abuse and/or harassment by peers. Those issues appear to have been used by Ainsworth to develop closer online relationships.
Kelly encouraged parents to stress the importance of not sharing personal information online, like full names, ages, addresses, phone numbers and school information.
She added that children should always be especially cautious about strangers who approach them online.

Finally, she encouraged parents to take time to closely review how their children are using social networking sites and to monitor their communication with others, especially with young teens who may not yet be sensitive to deceptive or predatory behavior involving online "friends."
---