---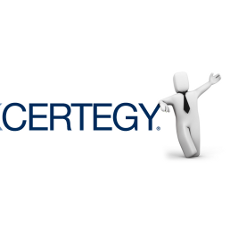 In the grocery checkout line, an older woman pulls out a check to pay for her groceries but before she can fill it out, the clerk asks for the blank check, scans it, and hands it back to her.
The clerk explains to his confused customer that you don't need to write checks anymore. The machine captured the bank account information and automatically deducted the purchase, much like a debit card.
Discouraging check-writing
Businesses appear to be discouraging the use of paper checks, in part because of growing fraud. Many merchants have retained the services of a company called Certegy, which is in the risk management business. When you try to write a check that Certegy thinks is the least bit suspicious, the merchant rejects it.
"I wrote a check to Pac-Sun for $173.51 and it was denied," Marlene, of Springboro, Ohio, wrote in a review on ConsumerAffairs. "I know that I have over $5,000 in my checking account as I looked at it this morning to verify."
On its website, Certegy says it uses"proprietary risk models for the decisioning process regarding the acceptance of checks." The risk models are based on factors that closely model previous transactions that resulted in losses for businesses. Your check could be perfectly legitimate but the merchant isn't going to take the chance.
Costly checks
Even if you can persuade a business to take your check, there could be extra costs involved.
"If you pay by check, as I do, Earthlink charges $1.00 for the paper invoice, and $1.00 for non-automated payment,"S., of Washington, DC, wrote on ConsumerAffairs. "I've been a customer since 1999, paid over $3,000 for the service (mind you by check).
What's a consumer to do? Most have no choice but to rely on credit or debit cards. Or cash. Paying with cash may be the simplest option, and may even help you stay within your budget.
---