---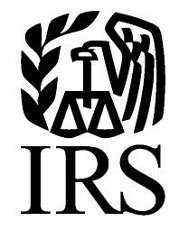 There are many good reasons you should protect your identity from thieves. But the Internal Revenue Service (IRS) hopes you do so because it can reduce the growing problem of refund fraud.
That's when someone steals an identity and files a bogus tax return, claiming a large refund. By the time the fraud is discovered, the perpetrator has cashed the refund check and moved on.
The IRS and Justice Department recently carried out a massive national sweep cracking down on suspected identity thieves as part of a stepped-up effort against refund fraud and identity theft. The sweep has already resulted in hundreds of arrests and indictments, the IRS said.
Sending a message
In addition, IRS auditors and investigators conducted extensive compliance visits to money service businesses in nine locations across the country in the past two weeks. The approximately 150 visits occurred to help ensure these check-cashing facilities aren't facilitating refund fraud and identity theft.
"This unprecedented effort against identity theft sends a strong, unmistakable message to anyone considering participating in a refund fraud scheme this tax season," said IRS Commissioner Doug Shulman. "We are aggressively pursuing cases across the nation with the Justice Department, and people will be going to jail. This is part of a much wider effort underway at the IRS to help protect taxpayers."
Refund fraud has turned into a large, seasonal bonanza for identity thieves. In addition to opening credit card accounts in the victim's name, the fraudster files a tax return in their name, usually very early in the season. Instead of just getting a credit card, which is usually cancelled once the identity theft is discovered, the criminal gets cash from the U.S. government.
Checking the check-cashers
But first, the criminals have to find a place to cash the checks from the IRS, and banks generally ask too many questions. That's why IRS agents visited 150 money services businesses to help make sure these businesses are not knowingly or unknowingly facilitating identity theft or refund fraud. The visits occurred in nine high-risk places identified by the IRS covering areas in and surrounding Atlanta, Birmingham, Ala., Chicago, Los Angeles, Miami, New York, Phoenix, Tampa and Washington, D.C.
In addition, the IRS has more than 250 check-cashing operations under audit across the country and will be looking for indicators of identity theft as part of the exam effort.
The IRS said it is taking a number of additional steps this tax season to prevent identity theft and detect refund fraud before it occurs. These efforts includes designing new identity theft screening filters that will improve the IRS's ability to spot false returns before they are processed and before a refund is issued, as well as expanded efforts to place identity theft indicators on taxpayer accounts to track and manage identity theft incidents.
To help taxpayers, the IRS earlier this month created a new, special section on its website dedicated to identity theft matters, including YouTube videos, tips for taxpayers and a special guide to assistance. The information includes how to contact the IRS Identity Protection Specialized Unit and tips to protect against "phishing" schemes that can lead to identity theft.
Thanks
Keep an eye on your inbox, the lastest consumer news is on it's way!
Unsubscribe easily whenever you want
---