---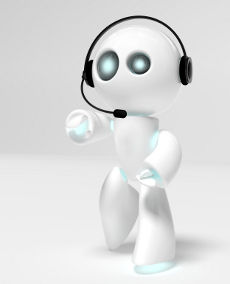 Chances are you may have gotten a robo-call from a telemarketer named "Rachel," from "card member services," trying to sell you various credit-related services.
Who is Rachel and who does she work for? A number of federal and state agencies are trying to find out. The calls are illegal, and state officials, like Indiana Attorney General Greg Zoeller, say the calls generate leads that some unscrupulous operators use to scam consumers.
Lawsuit
Zoeller said Indiana is making headway in its own investigation after filing a lawsuit against Consumer Credit Group (CCG) of Florida, which he says has been linked to the calls.
"The 'Rachel' auto-dialer service provides leads to companies like Consumer Credit Group to generate business," Zoeller said. "We hope this lawsuit translates into fewer robo-calls to Hoosiers, but this will not be a cure-all. We believe there are numerous illegitimate companies that are paying for leads from the 'Rachel' callers. However, we will continue our aggressive efforts to find the source of the 'Rachel' calls and the companies that profit from them while victimizing Hoosiers."
According to the lawsuit, one of the consumers received an automated call from "Rachel" and was transferred to a live operator who identified themselves as working for CCG. The consumer had no prior business relationship or communication with CCG and his home telephone number is on Indiana's Do Not Call registry.
Promised service carries steep advance fee
Credit card interest rate reduction scams often originate with a robo-call promising to lower rates for an up-front fee ranging from $700 to $1200. These offers usually accompany a money back guarantee.
Zoeller said these phony sales pitches claim consumers can pay off their credit card debt three to five times faster and save them thousands of dollars in interest and finance charges. These companies are offering services that consumers can already do for themselves at no cost, by calling the credit card company and asking for a reduced rate.
Zoeller said his office received 14,148 Do Not Call or Auto-Dialer complaints in 2011 – that's more than twice the number received the year before. More than 6,900 of those complaints were about calls from credit card service companies.
Meanwhile, the search for 'Rachel' and the people she works for goes on. If you should get a call from her, Zoeller says the best advice is to simply hang up.
---