---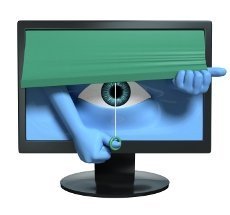 After more than a year of foot-dragging, Google and other large Internet companies say they'll support a do-not-track button to be embedded in Web browsers. Details remain to be hammered out.
The pledge follows a White House call for Congress to pass a "consumer privacy bill of rights" that would give consumers more control over the personal data that Internet companies collect about them.
"American consumers can't wait any longer for clear rules of the road that ensure their personal information is safe online," said President Obama. "As the Internet evolves, consumer trust is essential for the continued growth of the digital economy.
"For businesses to succeed online, consumers must feel secure. By following this blueprint, companies, consumer advocates and policymakers can help protect consumers and ensure the Internet remains a platform for innovation and economic growth," Obama said.
"It's great to see that companies are stepping up to our challenge to protect privacy so consumers have greater choice and control over how they are tracked online. More needs to be done, but the work they have done so far is very encouraging," said FTC Chairman Jon Leibowitz.
Doesn't work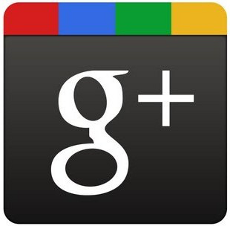 Some browsers already have a do-not-track setting but since there is no widespread agreement to support it, it doesn't accomplish much. The non-profit Mozilla Foundation's Firefox was the first to offer a do-not-track button. Others followed along, more or less grudgingly.
Likewise, there will be loopholes in the plan announced today. For one thing, Facebook will still be able to track its members through their use of "Like" buttons. And, presumably, Google will retain information about its users clicks on the "+1" button.
What Internet companies won't do under the preliminary plan announced today is use tracking data to customize ads, but they'll still be able to use it for "market research" and "product development," however those may be defined.
And, since the data will still be collected, it will be available to law enforcement and intelligence agencies, which may or may not need to use subpoena power to get their hands on the data. This is a potential sticking point; many privacy advocates want the companies to simply stop collecting data about individual users.
Alternatives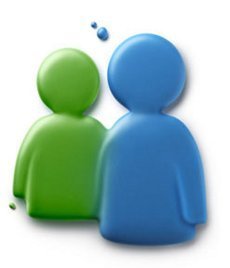 There are already things consumers can do if they want to reduce the amount of information that's floating around about them, including:
Dump your "friends." Facebook, Google+, Twitter and other social media scrape together all kinds of data. If privacy really matters to you, get some real friends and drop out of the social sites.
Use alternative search engines. Believe it or not, Google and Bing aren't the only search engines. DuckDuckGo.com searches the Web quite adequately for most users and doesn't retain any user data. There are plenty of others.
Don't take surveys or respond to online ads.
Use a fictitious name. No one says you have to use your real name, as long as you're not stealing someone else's identity or committing fraud.
Set your browser and other other online tools to the maximum privacy settings. You will not be able to access some of the free services you now take for granted.
If you do all of this, you may find the Web is a duller but more private place. Privacy's not free, after all. Currently, news sites and other content providers dish up all kinds of free information and entertainment in exchange for displaying ads. You cancel your side of the bargain and they'll cancel theirs.
Revelations
Today's preliminary agreement follows a number of embarrassing flubs by companies that are widely regarded as too big to be so sloppy.
"I'm the first to admit that we've made a bunch of mistakes," said Facebook founder and CEO Mark Zuckerberg in a
post
on the company's blog last November. "In particular, I think that a small number of high profile mistakes ... and poor execution as we transitioned our privacy model two years ago, have often overshadowed much of the good work we've done."
Google was not so forthcoming after the Wall Street Journal uncovered the Safari hijackings.
"The Journal mischaracterizes what happened and why. We used known Safari functionality to provide features that signed-in Google users had enabled. It's important to stress that these advertising cookies do not collect personal information," a Google spokesperson sniffed, further offending angry consumers.
Despite its denial that the "tricks," to use the Journal's term, it was using were wrong, Google nevertheless agreed to stop after being caught by the Journal and independent researchers.
White House version
The Consumer Privacy Bill of Rights is outlined in a report released today by the White House, which said it provides a baseline of clear protections for consumers and greater certainty for businesses. The rights are:
Individual Control: Consumers have a right to exercise control over what personal data organizations collect from them and how they use it.
Transparency: Consumers have a right to easily understandable information about privacy and security practices.
Respect for Context: Consumers have a right to expect that organizations will collect, use, and disclose personal data in ways that are consistent with the context in which consumers provide the data.
Security: Consumers have a right to secure and responsible handling of personal data.
Access and Accuracy: Consumers have a right to access and correct personal data in usable formats, in a manner that is appropriate to the sensitivity of the data and the risk of adverse consequences to consumers if the data are inaccurate.
Focused Collection: Consumers have a right to reasonable limits on the personal data that companies collect and retain.
Accountability: Consumers have a right to have personal data handled by companies with appropriate measures in place to assure they adhere to the Consumer Privacy Bill of Rights.
The Consumer Privacy Bill of Rights is one of four key elements of the report released by the White House today, which also includes a stakeholder-driven process to specify how these rights apply in particular business contexts; strong enforcement by the Federal Trade Commission (FTC); and greater interoperability between the United States' privacy framework and those of our international partners.
---