---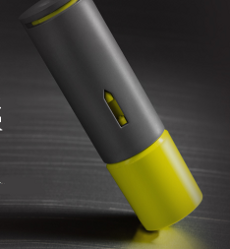 The latest buzz in convenience store circles is something called AeroShot Pure Energy -- an inhalable caffeine product that its enthusiasts say makes Red Bull look like ginger ale.
Perhaps not surprisingly, the Food and Drug Administration is not as enthusiastic and says it will investigate the product to see if it's safe for consumers. Word of the probe came after Sen. Charles Schumer (D-N.Y.) wrote to FDA Commissioner Margaret A. Hamburg, urging her to review AeroShot's safety and legality.
"We will cooperate fully with the FDA's review to address the issues raised by Sen. Schumer and are confident that it will conclude that AeroShot is a safe, effective product that complies with FDA regulations," said Tom Hadfield, CEO of Breathable Foods, the Cambridge, Mass., company that makes AeroShot.
In a prepared statement, Hadfield said:
• When used in accordance with its label, AeroShot provides a safe amount of caffeine and B vitamins for ingestion.
• AeroShot does not contain common additives used to enhance the effect of caffeine in energy drinks.
• Each AeroShot contains B vitamins, plus 100 milligrams of caffeine, about the equivalent of the caffeine in a large cup of coffee.
• AeroShot is not recommended for those under 18 years of age, and it is not marketed to children.
• Unlike energy drinks that can be easily mixed with alcohol, AeroShot is not designed to have its contents poured into alcoholic beverages, and it is not intended for mixing with any liquids.
• AeroShot should be used in moderation. Do not exceed three per day.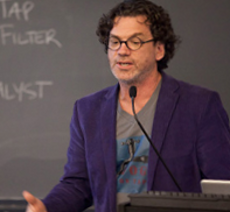 David Edwards
The product is the brainchild of Dr. David Edwards, a Harvard professor who has also developed inhaled insulin and vaccine products.
Edwards has also been promoting WikiCells -- edible food packaging.
AeroShot is so far available only in Massachusetts, New York and France. It sells for $2.99 and is classified as a dietary supplement, a classification the FDA is also likely to investigate.
---