---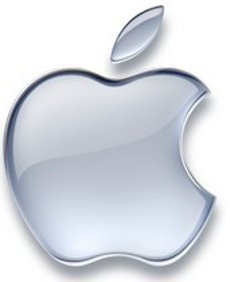 Consumers have been in a somewhat cranky mood lately as they deal with expensive TV sets that break just out of warranty and cope with bank fees.
But it turns out there are companies that earn consumers' trust, giving them a high Reputation Quotient (RQ) rating in Harris Interactive's annual survey. This year, the top five are:
Apple
Google
Coca-Cola
Amazon.com
Kraft Foods
"We are seeing the emergence of a group of companies that garner reputation equity by being positively associated with multiple industries," said Robert Fronk, executive vice president and Global Corporate Reputation Practice Lead for Harris Interactive. "Companies like Apple, Google, and Amazon.com combine innovation and leadership across multiple business areas, giving them true competitive advantage."
Could be, but a ConsumerAffairs.com computerized sentiment analysis of 28 million -- that's 28 million -- consumer comments in social media found opinion hovering in the high 40% positive range over the last year. Not bad, but not as great as the hosannahs produced by Harris' much smaller but more methodical sample.

In terms of year-over-year change, only Toyota, General Motors, BP, and Apple enjoy significant improvement in their RQ scores while one quarter of companies saw drastic declines. Among those with the most significant declines, five were financial institutions, including the 2010 top scorer, Berkshire Hathaway.
Again, could be, but our analysis found a surprisingly high ratio of negative-to-positive attributes expressed by consumers posting to Twitter, Facebook and other social media and blogs.

Where's Facebook?
While Facebook is a hot topic on Wall Street these days as it prepares for an initial public offering of stock that could, by some estimates, raise as much as $100 billion, it didn't even make the list. In fact, the survey found that Facebook's standing dropped since last year, now bordering between fair and good when it comes to reputation.
We looked at comments from 72 million consumers over the last year and also found net sentiment dropping from a rather anemic 31% a year ago to 24% now, dipping as low as 11% in September.

While Facebook has grappled with privacy issues over the last year or so, many of the users who post comments at ConsumerAffairs.com take issue with the company over a lot of other, less-reported, issues.
"Why is it that Facebook can shut down sites which publish photos of mothers breastfeeding but allows publishing of photos of brutal and violent acts towards animals published in abundance," asked Cheryll, of Ravensbourne, New Zealand. "A pathetic attempt to control this by reliance on users of Facebook to report such photos and videos is not good enough. Facebook has become nothing more than an electronic record of just how brutal and violent humans can be."
She said, he said
More common are complaints about what one user posts about another on Facebook.
"A person that I am familiar with but do not know personally has posted a very hateful and distasteful comment about me on their Facebook," said Deborah, of Byron, Ga. "This comment has defamed me as a person! The comment is also showing up on Google for anyone and everyone to see. This is not right!"
With more than 850 million members, nearly three times the U.S. population, Facebook might argue that it's impossible to police pages to the extent some users might like. Chances are, those policing efforts would elicit complaints from other users, who believe they're not justified.
What an RQ means
RQ measures six dimensions that comprise reputation and influence consumer behavior. Apple has the greatest score overall. In fact, despite today's challenging environment, Harris said Apple records the highest score in the RQ's history, and is top-ranked in four of the six key dimensions of reputation:
Social Responsibility - Whole Foods
Emotional Appeal - Amazon.com
Financial Performance - Apple
Products & Services - Apple
Vision & Leadership - Apple
Workplace Environment - Apple
---