---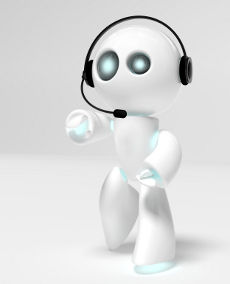 The Federal Trade Commission has filed complaints to stop two operations that allegedly enabled telemarketers to place hundreds of millions of illegal prerecorded calls to consumers around the country, including many who had registered their phone numbers on the National Do Not Call Registry.
The FTC's complaints in both cases allege that the defendants offered "self-service" voice broadcasting – a service that makes it easy for marketers who have no telecommunications expertise to deliver tens of millions of robocalls for pennies a call.
The defendants arranged for marketers to deliver prerecorded sales pitches by uploading a recorded message and list of telephone numbers through web sites owned by the defendants that would then dial each uploaded phone number and play the designated prerecorded message.
These messages pitched a variety of products and services, including debt relief services, carpet and upholstery cleaning services, auto warranties, mortgage loan modification and foreclosure assistance, timeshares, satellite dish broadcasting, and burial insurance.
In the first case, the FTC charged that Brian Ebersole, Voice Marketing, Inc., and B2B Voice Broadcasting, Inc. provided clients with access to computers, telecommunications services, and automated dialers needed to make telephone calls and deliver prerecorded messages. They had the ability to make thousands of telephone calls simultaneously and deliver more than one million prerecorded messages each day.
The defendants allegedly also sold access to their voice broadcasting technology through intermediaries – or "resellers" – that sold robocall services under various names.
VoiceBlaze
One such reseller was JGRD, Inc. d/b/a VoiceBlaze – along with principles Charles Joseph Garis, Jr. and Randall Keith Delp – all of whom were named as defendants in a separate FTC enforcement action. According to the FTC's complaint, the VoiceBlaze Defendants marketed voice broadcasting services that used automated dialing equipment to deliver prerecorded messages through telephone calls.
In both cases, the defendants allegedly conducted or enabled telemarketing campaigns they knew, or should have known, illegally called numbers on the National Do Not Call Registry, abandoned calls by playing a prerecorded message after a person answered, failed to disclose the callers' identity, and delivered prerecorded messages after September 1, 2009, when amendments to the Telemarketing Sales Rule largely prohibited such calls.
Caller ID
The FTC also alleged that the VoiceBlaze Defendants manipulated the caller names displayed on caller identification services, in violation of the Telemarketing Sales Rule.
The complaint alleges that, rather than the name of the telemarketer or the name of the seller on whose behalf the telemarketer was calling, the VoiceBlaze Defendants caused consumers' caller identification services to display names such as "CUSTOMERSVC," "CUST SERVICE," "SERVICE," "SERVICE ANNOUNC" and "INSURANCECO."
The settlement orders agreed to by the defendants in both cases bar them from violating the Telemarketing Sales Rule and require them to pay civil penalties. Each set of defendants will pay $10,000. The Voice Marketing Defendants and the VoiceBlaze Defendants also agreed to the entry of civil penalty judgments of $2 million and $1 million, respectively, which are suspended based on representations that the defendants lack the ability to pay. If a defendant is found to have misrepresented his or its financial condition, the full penalty will become due immediately.
---