---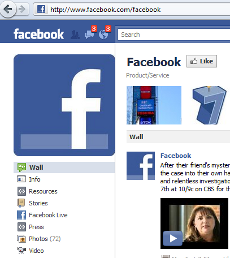 In today's world of social media, job applicants have been cautioned about what they put on Facebook, since employers often search applicants' names online. Embarrassing photographs and postings might prevent you from getting the job you want.
But can what's on Facebook also get you fired? Janet Decker, a University of Cincinnati assistant professor in UC's Educational Leadership Program, says it can, especially if you are a teacher.
Though she does not cite specific numbers, Decker says that a "large number" of educators have been fired for Internet activity. She says that some teachers have been dismissed for behavior such as posting a picture of themselves holding a glass of wine.
Technology outpacing the law
"Despite the evolving issues, the courts have not provided extensive guidance for administrators," Decker wrote in an article for the January issue of Principal Navigator, an education journal. "Part of the difficulty is that technology advances at a quicker pace than legal precedent, leaving school employees and administrators unsure of their legal responsibilities."
Decker's article highlights cases that have landed in court as a result of school policies on social networking that "were not clear or effective." The article also examines the law surrounding sexual harassment or abuse of students and freedom of speech for public employees and employee privacy.
"In general, it is important to understand that school employees are expected to be role models both inside and outside of school – even while on Facebook," concludes Decker.
What school boards should do
Decker says it's not enough for schools to have written policies; schools should also offer professional development about these issues. By doing so, she says, staff is notified about the expectations and they have a chance to digest and ask questions about the content of the policies.
She also says school boards should create separate student and staff policies. Much of the law pertaining to students and staff is different. School boards must also be sure than their policies conform to state and federal law.
As for personnel, give some thought to what you post on Facebook and other social media sites. Once it's out there, it's out there. It can potentially affect your profession life, not just your private life.
---