---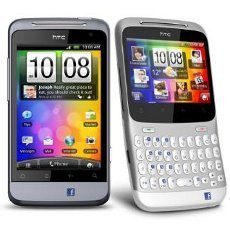 Looking for a reason to upgrade your old cell phone to a smartphone? Here's one. A marketing survey suggests smartphone owners are smarter shoppers.
The study, by Perception Research Services International (PRS), found that 83 percent of smartphone owners use the devices while shopping. And not just for big ticket items like you would expect. The study found 49 percent of smartphone users use them to check prices while grocery shopping.
Price comparisons
The study found that smartphone owners use their phones during the decision making process, comparing prices, gathering product information, searching for sales/coupons or reading reviews/opinions. About one-third make actual purchases with their phones.
Importantly, Hispanics and African-Americans are more apt than Caucasians to use their smartphones while shopping.
Younger users
Further, smartphone owners, who use their phones to shop tend to be under 35 years old, are employed full-time and are better educated than the average consumer.
"Marketers would do well to ensure that they understand the role of smartphones and digital content – relative to packaging and POS materials – in the shopping process within their categories," said Jonathan Asher, Executive Vice President at PRS. "They need to ensure that all their communications are complementing each other and working together. And retailers should now consider how they set their shelves and create merchandising that is smartphone-friendly."
---